HYUNDAI Kona Electric FWD 64 kWh Specs and Price ⚡ Electric Car
Share HYUNDAI Kona Electric FWD 64 kWh in Social Media:
price (NEW) from:
47475,00
$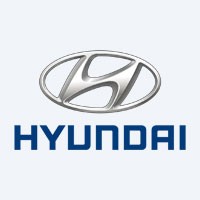 HYUNDAI Kona Electric FWD 64 kWh description ⚡
Technical Specs, Price and Review on the new HYUNDAI Kona Electric FWD 64 kWh.
Hyundai Kona Electric FWD: Where Power Meets Efficiency
South Korea's Hyundai has unveiled its impressive all-electric hatchback, the Hyundai Kona Electric FWD. Combining revolutionary design, performance, and efficiency, the Kona Electric is a significant addition to the growing roster of electric vehicles. Starting from $47,475, this robust hatchback presents an attractive proposition for buyers looking for a sustainable yet dynamic driving experience.
Exploring the Specs of the Hyundai Kona Electric FWD
Introduced in 2021, the Hyundai Kona Electric FWD is powered by a compelling 201 horsepower motor. Accelerating from 0 to 100 km/h in a swift 7.6 seconds, it offers a dynamic performance.
| | |
| --- | --- |
| manufactured in | South Korea |
| new from ($) | 47475 |
| range (km) | 449 |
| max. speed | 167 |
| sales start | 2021 |
| 0 to100 km/h | 7.6 |
| power (h.p.) | 201 |
| battery (kWh) | 64 |
| car type | hatchback / 5 doors |
| drive type | FWD |
The vehicle's 64 kWh battery facilitates an impressive range of 449 km, allowing for extended journeys without the anxiety of range limits. It boasts a maximum speed of 167 km/h, making for an exhilarating driving experience.
The Hyundai Kona Electric: An Epitome of Stylish Design and Features
The Hyundai Kona Electric FWD is a perfect fusion of function and form. Its futuristic aesthetics are set to turn heads, while the vehicle's sleek radiator grille, dual LED headlamps, and expressive silhouette contribute to its charismatic appeal.
The Kona Electric's distinctive aerodynamic features, including a closed radiator grille, optimized wheel rims, and an active air flap in the front bumper, help to reduce the overall drag coefficient. This design approach significantly enhances driving efficiency, demonstrating Hyundai's commitment to combining style and performance.
Luxury and Comfort with the Hyundai Kona Electric FWD
On the inside, the Kona Electric refuses to compromise on comfort. High-quality materials lend a sophisticated and luxurious ambiance to the cabin. A notable feature of the Kona Electric is the 3-level ventilation and heating system in the front seats, providing an ideal driving environment in all weather conditions.
The Kona Electric is impressively spacious, offering ample room for passengers and luggage. With a boot capacity of 332 liters, this EV is more than equipped to handle various transport tasks, making it a practical choice for everyday commuting and weekend adventures alike.
Conclusion: Hyundai Kona Electric – The Perfect Blend of Power, Comfort, and Sustainability
The Hyundai Kona Electric FWD perfectly embodies Hyundai's dedication to innovation, performance, and sustainability. It stands out with its striking design, excellent range, and luxury interiors. Whether you're seeking an environmentally-friendly daily driver or a stylish hatchback to make a statement, the Hyundai Kona Electric FWD is an exceptional choice. Welcome to a new era of driving with Hyundai's Kona Electric.