IM Motors L7 Elite Price and Specs
Added to the EV Database on 16 November 2023
Share IM Motors L7 Elite in Social Media:
price (NEW) from:
49730,00
$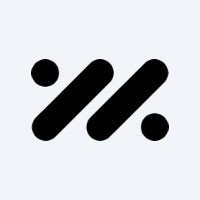 IM Motors L7 Elite Review ⚡
Technical Specifications, Price and Review on the new IM Motors L7 Elite.
IM Motors L7 Elite: A Detailed Overview
The IM Motors L7 Elite, a luxurious electric sedan crafted in China, represents the pinnacle of electric vehicle innovation. Launched in 2022, the L7 Elite stands out as a long-range version of the acclaimed IM Motors L7 series, offering unparalleled luxury and performance.
IM Motors L7 Elite Specs and Features
Performance and Dynamics
Max Speed: The L7 Elite impresses with a top speed of 200 km/h, making it a contender in the high-performance EV segment.
Acceleration: Achieving 0 to 100 km/h in just 5.9 seconds, the L7 Elite demonstrates its potent capabilities.
| | |
| --- | --- |
| manufactured in | China |
| new from ($) | 49730 |
| range (km) | 675 |
| max. speed | 200 |
| sales start | 2022 |
| 0 to100 km/h | 5.9 |
| power (h.p.) | 340 |
| battery (kWh) | 90 |
| car type | sedan |
| drive type | RWD |
Power and Efficiency
Engine Power: With 340 horsepower and 475 Nm of torque, the L7 Elite balances power with smooth, efficient driving.
Battery and Range: Equipped with a 90 kWh battery supplied by CATL, the L7 Elite boasts a range of 675 kilometers, making it ideal for long journeys.
Charging and Technology
DC Charging Rate: The L7 Elite supports a high DC charging rate of 140 kW, ensuring quick and convenient charging.
Wireless Charging: As one of the first mass-production EVs to support wireless charging, the L7 Elite offers an optional package for wirelessly charging at a rate of 11 kW.
IM Motors L7 Elite Interior and Exterior
Interior Elegance
Luxurious Cabin: The interior of the L7 Elite is designed with premium materials and cutting-edge technology, emphasizing comfort and luxury.
Innovative Features: The sedan is equipped with state-of-the-art features, offering a connected and intuitive driving experience.
Exterior Design
Sophisticated Styling: The L7 Elite boasts a sleek, aerodynamic design, enhancing both its aesthetic appeal and driving efficiency.
Build Quality: Constructed with high-quality materials, the L7 Elite is built to last and impress on the road.
IM Motors L7 Elite Price and Value
Priced around €45,800, the IM Motors L7 Elite represents exceptional value for its advanced features, superior performance, and elegant design.
Review and Release Date
Market Reception
The L7 Elite is highly anticipated for its combination of luxury, range, and performance, expected to attract a diverse range of buyers.
Its innovative features, especially the wireless charging capability, set it apart in the electric vehicle market.
Release Date and Evolution
Released in 2022, the IM Motors L7 Elite is a fresh addition to the luxury electric sedan market, eagerly awaited by automotive enthusiasts and eco-conscious drivers alike.
Conclusion
The IM Motors L7 Elite is a remarkable electric sedan that redefines luxury and efficiency in the electric vehicle segment. With its impressive specifications, elegant design, and commitment to sustainable driving, it stands as a premium choice for those seeking the best in electric vehicle technology and luxury.