JEEP Avenger Price and Specs
Added to the EV Database on 16 March 2023
Share JEEP Avenger
price (NEW) from:
42100
$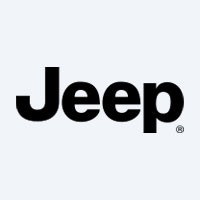 Technical Specifications, Price and Review on the new JEEP Avenger.
| | |
| --- | --- |
| manufactured in | Slovakia |
| new from ($) | 42100 |
| range (km) | 295 |
| max. speed | 150 |
| sales start | 2023 |
| 0 to100 km/h | 9.0 |
| power (h.p.) | 154 |
| battery (kWh) | 50.8 |
| car type | SUV / 5 doors |
| drive type | FWD |
JEEP Avenger: Unveiling Europe's Local Engineering Marvel
We delve into the remarkable features and specifications of the JEEP Avenger, a European-designed SUV that showcases the ingenuity of Stellantis concern's local engineering capabilities. Let's explore its unique attributes, performance prowess, and how it embraces a distinctive identity tailored for European roads.
JEEP Avenger - Power-Packed Specifications
Before we explore the local engineering marvel of the JEEP Avenger, let's take a quick glance at its essential specifications:
Range: The JEEP Avenger, equipped with a 50.8 kWh battery, offers a practical range of 295 kilometers, ensuring smooth journeys without compromise.

Max. Speed: With a maximum speed of 150 km/h, the Avenger delivers a balanced and controlled driving experience.

Sales Start: The SUV's arrival in 2023 marks the beginning of an exciting era for adventure seekers in Europe.

Acceleration (0 to 100 km/h): The Avenger achieves a speed of 0 to 100 km/h in 9.0 seconds, providing steady acceleration for everyday driving.

Power: Boasting a capable 154 horsepower engine, the Avenger strikes a harmonious balance between power and efficiency.

Battery Capacity: With a battery capacity of 50.8 kWh, the Avenger ensures reliable performance on your journeys.

Car Type: As a spacious SUV with 5 doors, the Avenger offers convenience and versatility for your travels.

Drive Type: The front-wheel drive (FWD) configuration ensures confident handling and maneuverability on European roads.
European Identity - A Local Engineering Triumph
The JEEP Avenger was masterfully crafted for European roads, utilizing the exceptional local engineering capabilities within Stellantis concern. Contrary to its name, the Avenger is tailored to meet the unique needs of European drivers, and there is little resemblance to its American counterparts.
Built on the CMF (Common Modular Platform) modular platform, which also underpins the Peugeot 2008 Euro crossover, DS 3, and Opel Mokka, the Avenger showcases its adaptability and versatility. With McPherson struts at the front and semi-independent suspension at the rear, it ensures a balanced and comfortable ride, ideal for European terrain. The front-wheel drive configuration optimizes fuel efficiency and urban maneuverability, making it a perfect fit for city drives and long journeys alike.
Distinctive Design - A European Adventure Companion
The JEEP Avenger's design boasts a unique European flair. Its proprietary body design features a protective belt made of black plastic and robust wheel arches, complemented by stylish 18-inch base shoes. The main headlights are cleverly embedded deep into the lining to safeguard against potential damage, reflecting the Avenger's practicality and durability.
With a ground clearance of 200 mm and added polymer protection at the bottom, the Avenger proves its mettle in tackling various road conditions, giving drivers the confidence to explore both on and off the beaten path. While the front trunk provides a modest 34 liters of space, the main rear compartment offers ample room with a capacity of 380 liters, ensuring sufficient storage for all your adventures.
Conclusion
The JEEP Avenger emerges as a testament to the exceptional local engineering capabilities of Stellantis concern in Europe. It uniquely caters to the needs of European drivers, offering impressive performance, distinctive design, and versatility for both city life and outdoor escapades. With its practical range, smooth handling, and eye-catching design, the Avenger becomes the ideal companion for European journeys, encouraging drivers to embrace every adventure that awaits on the road ahead.
---