VOLKSWAGEN ID.6 X PRO Price and Specs
Added to the EV Database on 21 March 2023
Share VOLKSWAGEN ID.6 X PRO
price (NEW) from:
37500
$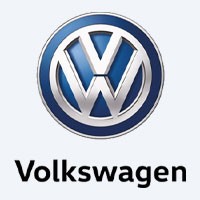 VOLKSWAGEN ID.6 X PRO Review ⚡
Technical Specifications, Price and Review on the new VOLKSWAGEN ID.6 X PRO.
| | |
| --- | --- |
| manufactured in | China |
| new from ($) | 37500 |
| range (km) | 588 |
| max. speed | 160 |
| sales start | 2022 |
| 0 to100 km/h | 6.6 |
| power (h.p.) | 204 |
| battery (kWh) | 83.4 |
| car type | SUV / 5 doors |
| drive type | AWD |
VOLKSWAGEN ID.6 X PRO: Redefining Family Crossovers with Electric Power
We explore the impressive features and specifications of the VOLKSWAGEN ID.6 X PRO, an electric SUV that sets a new standard for full-size family crossovers. Let's delve into its remarkable capabilities, efficient battery, and how it offers a seamless travel experience for the entire family.
VOLKSWAGEN ID.6 X PRO - Power-Packed Specifications
Let's begin by uncovering the key specifications that make the VOLKSWAGEN ID.6 X PRO stand out as a versatile and family-friendly electric SUV:
Range: With an impressive range of 588 kilometers, the ID.6 X PRO ensures that you can embark on long journeys with confidence and ease.

Max. Speed: Capable of reaching a maximum speed of 160 km/h, the ID.6 X PRO delivers a smooth and controlled driving experience.

Sales Start: The electric adventure awaits as Volkswagen introduced the ID.6 X PRO in 2022, opening up new possibilities for eco-conscious families.

Acceleration (0 to 100 km/h): The ID.6 X PRO can go from 0 to 100 km/h in just 6.6 seconds, showcasing its swift and responsive performance.

Power: Equipped with a powerful 204 horsepower electric motor, the ID.6 X PRO ensures a dynamic and enjoyable drive.

Battery Capacity: With an 83.4 kWh battery capacity, this electric crossover offers the energy needed for an extended and fulfilling journey.

Car Type: As a spacious SUV with 5 doors, the ID.6 X PRO provides ample room for your family's adventures.

Drive Type: The all-wheel-drive (AWD) system ensures enhanced traction and stability, making it suitable for various terrains.
Efficiency and Endurance - Unleashing the ID.6 X PRO's Potential
The VOLKSWAGEN ID.6 X PRO boasts an extensive electric filling station network, making long family trips to scenic destinations, like the sea, a comfortable and enjoyable experience. Its advanced battery technology, with a capacity of 83.4 kWh, ensures you have ample power for your journeys.
Equipped with a 150-kilowatt electric motor, the ID.6 X PRO takes full advantage of its efficient design, allowing it to travel up to 588 kilometers on a single battery charge. This impressive range eliminates range anxiety and empowers you to explore more with fewer stops for charging.
Optimal Performance - A Step Further in Top Configurations
For those seeking even more power and performance, the top configurations of the electric crossover VOLKSWAGEN ID.6 X PRO come equipped with a more potent electric motor. This enhancement maintains the impressive range of 588 kilometers on a single charge, ensuring you don't have to compromise on efficiency for increased performance.
Charging Convenience - Efficient Power Replenishment
Charging the ID.6 X PRO's 83.4 kWh battery is convenient and hassle-free. When charging at a household power outlet, it takes approximately 12.5 hours to achieve a full charge. For those looking to replenish power more quickly, fast charging with direct current can bring the battery level to 80% in just 30 minutes.
Conclusion
The VOLKSWAGEN ID.6 X PRO emerges as a game-changer in the realm of family crossovers, offering eco-conscious families a brilliant choice for their travels. With its impressive range, power-packed performance, and efficient charging capabilities, this electric SUV opens up new horizons for family adventures. Embrace the future of sustainable driving with the VOLKSWAGEN ID.6 X PRO and make every journey an electrifying experience.
---