Nissan Ariya e-4ORCE Price and Specs
Added to the EV Database on 28 March 2023
Share Nissan Ariya e-4ORCE
price (NEW) from:
43190
$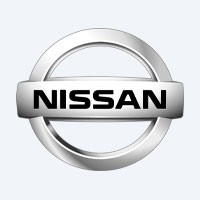 Nissan Ariya e-4ORCE Review ⚡
Technical Specifications, Price and Review on the new Nissan Ariya e-4ORCE.
| | |
| --- | --- |
| manufactured in | Japan |
| new from ($) | 43190 |
| range (km) | 420 |
| max. speed | 200 |
| sales start | 2021 |
| 0 to100 km/h | 5.7 |
| power (h.p.) | 335 |
| battery (kWh) | 87 |
| car type | SUV / 5 doors |
| drive type | AWD |
Unleashing Power and Speed: The Nissan Ariya e-4ORCE
In this article, we delve into the remarkable features and specifications of the Nissan Ariya e-4ORCE, a cutting-edge electric SUV manufactured in Japan. Buckle up as we explore the powerful 87kWh AWD variant, its exhilarating performance, and how it sets a new standard in the world of electric vehicles.
Nissan Ariya e-4ORCE - Power-Packed Specifications
Let's kick off with a quick overview of the essential specifications that make the Nissan Ariya e-4ORCE stand out from the crowd:
Range: The Ariya e-4ORCE offers an impressive range of 420 kilometers, ensuring you can travel long distances without worry.

Max. Speed: With a top speed of 200 km/h, the Ariya e-4ORCE combines power and agility for a thrilling driving experience.

Sales Start: Nissan introduced this remarkable model in 2021, making it one of the most anticipated electric SUVs of the year.

Acceleration (0 to 100 km/h): The Ariya e-4ORCE can go from 0 to 100 km/h in just 5.7 seconds, providing quick and efficient acceleration.

Power: Packing a punch, the Ariya e-4ORCE boasts a robust 335 horsepower, ensuring an exhilarating ride.

Battery Capacity: Equipped with an 87kWh battery, the Ariya e-4ORCE ensures you have plenty of power to embark on any adventure.

Car Type: As a spacious and practical SUV with 5 doors, the Ariya e-4ORCE offers comfort and versatility.

Drive Type: The all-wheel-drive (AWD) system ensures optimal traction and handling, making it suitable for various road conditions.
Performance Evolution - Unleashing the AWD Advantage
The initial Ariya e-4ORCE model with one engine and front-wheel drive provided 238 horsepower, delivering decent performance but lacking the speed commonly associated with electric vehicles. However, Nissan revolutionized the game by introducing the all-wheel-drive version of the Ariya e-4ORCE, which features an additional electric motor powering the rear wheels.
The introduction of the all-wheel-drive variant significantly boosted the Ariya e-4ORCE's total power, providing 335 horsepower in the base Engage configuration and an astounding 389 horsepower in the Engage+, Evolve+, and Platinum+ configurations. With this enhancement, the Ariya e-4ORCE 87kWh AWD proved to be a true speed demon.
Embracing the Thrill - Unmatched Acceleration
The improvements brought about by the AWD model translate into unmatched acceleration capabilities. The more potent 389 hp models can reach 60 mph in a mere 5.0 seconds, elevating the driving experience to a whole new level. Imagine confidently zipping through intersections and effortlessly maneuvering on highways, all while leaving other vehicles in your dust.
A Greener Future with Nissan
At the forefront of innovation and sustainable driving, Nissan continues to make strides in the realm of electric vehicles. The Ariya e-4ORCE is a testament to Nissan's commitment to a greener future without compromising on performance and style.
Conclusion
In conclusion, the Nissan Ariya e-4ORCE is a true game-changer in the world of electric SUVs. With its powerful 87kWh AWD variant and unmatched acceleration, it redefines what an electric vehicle can offer. Nissan's dedication to a sustainable future is evident in this remarkable model, setting a new standard for eco-friendly performance cars. So, if you're ready to embrace the thrill of electrifying speed and eco-conscious driving, the Nissan Ariya e-4ORCE is the perfect choice for you.
---