VOYAH Zhui Guang Price and Specs
Added to the EV Database on 28 March 2023
Share VOYAH Zhui Guang
price (NEW) from:
46400
$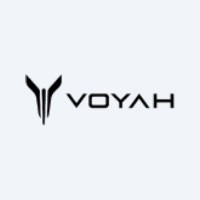 VOYAH Zhui Guang Review ⚡
Technical Specifications, Price and Review on the new VOYAH Zhui Guang.
| | |
| --- | --- |
| manufactured in | China |
| new from ($) | 46400 |
| range (km) | 730 |
| max. speed | 210 |
| sales start | 2022 |
| 0 to100 km/h | 3.8 |
| power (h.p.) | 292 |
| battery (kWh) | 109 |
| car type | sedan |
| drive type | AWD |
VOYAH Zhui Guang AWD: Redefining Electric Sedans with Cutting-Edge Features
The VOYAH Zhui Guang AWD is a remarkable electric sedan that hails from China, boasting a perfect fusion of innovation and performance. With an enticing starting price of $46,400, this sedan promises to be a game-changer in the electric vehicle market.
Unveiling the Electrifying Specifications of VOYAH Zhui Guang AWD
Let's delve into the impressive specifications that make the VOYAH Zhui Guang AWD a standout in its category:
Powerful Battery: This electric sedan is equipped with a robust 109 kWh battery, ensuring an exceptional driving range of 730 kilometers on a single charge.
Impressive Speed: The VOYAH Zhui Guang AWD can reach a maximum speed of 210 km/h, providing a thrilling driving experience.
Swift Acceleration: Going from 0 to 100 km/h is a breeze, as the VOYAH Zhui Guang AWD accomplishes it in just 3.8 seconds, showcasing its agility and power.
Electric Efficiency: While the official power figures are yet to be disclosed, VOYAH claims that the electric drive system in the Zhui Guang AWD sedan boasts high efficiency, ensuring a smooth and eco-friendly ride.
Rapid Charging Capability: One of the most remarkable features is the sedan's ability to extend its power reserve by an additional 230 kilometers with just 10 minutes of direct current charging. This groundbreaking technology sets the VOYAH Zhui Guang AWD apart from its peers.
Striking Design and Dimensions: With a length slightly exceeding 5 meters, a width of nearly 2 meters, and a height of only 1.5 meters, the VOYAH Zhui Guang AWD flaunts an alluring and aerodynamic design. Interestingly, these dimensions bear a close resemblance to the Nio ET7, positioning the VOYAH Zhui Guang AWD as a direct competitor in the market.
Sales and Launch
The VOYAH Zhui Guang AWD made its grand debut in 2022, offering customers an enticing electric sedan option at a competitive price point. Unfortunately, the originally planned unveiling at the Guangzhou Auto Show was canceled due to the Covid outbreak in China. However, the company didn't let this setback deter them, promptly initiating a virtual launch to introduce this cutting-edge sedan to the world.
Manufacturer: Voyah - Pioneering the Future of Electric Mobility
Voyah, the visionary manufacturer behind the Zhui Guang AWD, has positioned itself at the forefront of the electric vehicle revolution. With a commitment to innovation and sustainability, Voyah aims to redefine the automotive landscape by delivering state-of-the-art electric vehicles that elevate the driving experience to new heights.
In conclusion, the VOYAH Zhui Guang AWD sedan is an electrifying masterpiece that seamlessly combines power, efficiency, and elegant design. As it competes with the Nio ET7 and other top players in the electric sedan market, the VOYAH Zhui Guang AWD has undoubtedly emerged as a force to be reckoned with, setting new standards for the future of electric mobility.
---