GAC Aion Hyper SSR Price and Specs
Added to the EV Database on 28 March 2023
Share GAC Aion Hyper SSR in Social Media:
price (NEW) from:
179300,00
$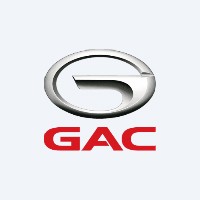 GAC Aion Hyper SSR Review ⚡
Technical Specifications, Price and Review on the new GAC Aion Hyper SSR.
GAC Aion Hyper SSR AWD: Unleashing the Power of China's Electrifying Supercar
The GAC Aion Hyper SSR AWD emerges as a thrilling supercar proudly crafted by China's GAC Motor. This high-performance coupe not only boasts impressive dynamic capabilities but also promises an exhilarating driving experience like no other.
Unveiling the Outstanding Specifications of GAC Aion Hyper SSR
Let's delve into the remarkable specifications that make the GAC Aion Hyper SSR an extraordinary electric supercar:
| | |
| --- | --- |
| manufactured in | China |
| new from ($) | 179300 |
| range (km) | unknown |
| max. speed | 250 |
| sales start | 2022 |
| 0 to100 km/h | 1.9 |
| power (h.p.) | 1225 |
| battery (kWh) | unknown |
| car type | coupe |
| drive type | AWD |
Power: Electrifying Performance The heart of the Aion Hyper SSR lies in its electric power plant, generating an astounding 1225 horsepower. This results in extraordinary acceleration and performance that leaves competitors in awe.
Torque: Forceful and Rapid Acceleration With an impressive claimed torque of 12,000 Nm, the Aion Hyper SSR AWD guarantees rapid and forceful acceleration, delivering an adrenaline-packed driving experience.
Acceleration: Lightning-Fast The Aion Hyper SSR AWD showcases exceptional speed off the line, achieving 0 to 100 km/h in just 1.9 seconds. Such acceleration is made possible by the car's ability to reach an acceleration of 1.7 G, leaving drivers thrilled and exhilarated.
Max. Speed: Breathtaking Velocity With a top speed of 250 km/h, the Aion Hyper SSR AWD promises breathtaking speed and excitement, making it a force to be reckoned with on the open road.
Body Construction: Lightweight Agility The car features a body construction crafted from lightweight carbon fiber, contributing to its agility and outstanding performance. This ensures the Aion Hyper SSR AWD remains nimble and responsive, providing a dynamic driving experience.
Drive Type: Uncompromising Traction and Stability Equipped with an All-Wheel Drive (AWD) system, the Aion Hyper SSR offers exceptional traction and stability, ensuring precise handling even in challenging driving conditions.
Pricing and Availability: Embracing Dynamism and Value
The basic version of the GAC Aion Hyper SSR AWD is attractively priced at $179,300, offering remarkable value for its outstanding dynamic capabilities. For racing enthusiasts seeking the ultimate experience on the track, the Ultimate version is available at a higher price of $240,000.
Chinese Innovation and Manufacturing: A Leap in Electric Supercars
The Aion Hyper SSR AWD proudly stands as a 100% Chinese car, from its inception and design to its meticulous assembly in China. This highlights the significant advancements made by Chinese automakers in the realm of high-performance electric vehicles, a testament to their commitment to innovation and excellence.
Availability: Eagerly Anticipated Powerhouse
While the specific shipping date for the commodity version of the Aion Hyper SSR remains undisclosed, automotive enthusiasts worldwide are eagerly anticipating the opportunity to experience the sheer power and performance of this Chinese electric supercar. Its imminent arrival is poised to make a significant impact on the automotive landscape.
Manufacturer: GAC Motor - Pioneering the Future
GAC Motor, the visionary manufacturer of the Aion Hyper SSR AWD, continuously pushes the boundaries of innovation and delivers cutting-edge electric vehicles to the market. This forward-thinking approach has firmly established GAC Motor as a prominent player in the automotive industry, leading the charge towards a sustainable and electrifying future.
Please note that while specific details such as battery capacity and range were not provided in the available information, rest assured that the GAC Aion Hyper SSR AWD's capabilities are set to redefine the world of electrifying supercars.