Denza X EV Price and Specs
Added to the EV Database on 28 March 2023
Share Denza X EV
price (NEW) from:
47000
$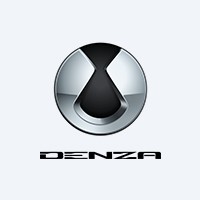 Technical Specifications, Price and Review on the new Denza X EV.
| | |
| --- | --- |
| manufactured in | China |
| new from ($) | 47000 |
| range (km) | 520 |
| max. speed | 180 |
| sales start | 2019 |
| 0 to100 km/h | 4.6 |
| power (h.p.) | 578 |
| battery (kWh) | 82.8 |
| car type | SUV / 5 doors |
| drive type | AWD |
Denza X EV: An Electrifying and Luxurious SUV
Introducing the Denza X EV—an electrifying and luxurious SUV that epitomizes the advancement of electric vehicle technology. Manufactured in China and designed with the collaboration of the esteemed Mercedes-Benz design team, the Denza X EV boasts remarkable power, cutting-edge features, and a blend of comfort and sophistication.
Specifications of Denza X EV
Let's delve into the impressive specifications that define the Denza X EV as a true standout in the world of electric SUVs:
Battery Capacity: The Denza X EV houses a robust 82.8 kWh battery, ensuring ample energy storage for extended journeys.

Range: With an astonishing range of 520 kilometers, the Denza X EV offers the freedom to explore far and wide without the need for frequent charging.

Max. Speed: The maximum speed of the Denza X EV reaches 160 km/h, providing a smooth and enjoyable driving experience.

Power and Torque: Equipped with a pair of electric motors—one on each axis—the Denza X EV generates an impressive power output of 360 kW (490 hp) and a remarkable torque of 660 Nm, ensuring exceptional performance and responsiveness.

Acceleration: The Denza X EV accelerates from 0 to 100 km/h in just 4.6 seconds, making it a spirited and thrilling ride.

Drive Type: With an All-Wheel Drive (AWD) configuration, the Denza X EV delivers enhanced traction and stability, making it suitable for various terrains and road conditions.
Luxurious Features and Safety
The Denza X EV exudes luxury and refinement, and even the basic package offers an array of advanced safety features and amenities:
360° Viewing Camera: In the more expensive configuration, the Denza X EV includes a 360° viewing camera, providing comprehensive visibility for added convenience and safety.

Side Blind Spot Image: The same configuration offers a side blind spot image feature, further enhancing the driver's awareness of surrounding vehicles.

Advanced Safety Systems: The basic package comes equipped with a tire pressure monitoring system, anti-lock system (ABS), traction control, brake assistant, blind spot assistance, and Electronic Stability Program (ESP), ensuring a secure and confident driving experience.
Conclusion
In conclusion, the Denza X EV is a remarkable electric SUV that combines electrifying performance, impressive range, and luxurious design. With the collaboration of the prestigious Mercedes-Benz design team and a host of advanced safety features, the Denza X EV promises an elevated driving experience. Whether cruising through city streets or embarking on long journeys, the Denza X EV stands as a testament to the advancements in electric vehicle technology and the pursuit of driving excellence.
---