SAIC RISING AUTO F7 Specs and Price ⚡ Electric Car
Share SAIC RISING AUTO F7 in Social Media:
price (NEW) from:
50100,00
$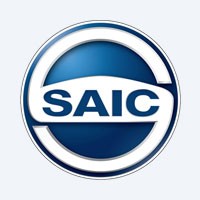 SAIC RISING AUTO F7 description ⚡
Technical Specs, Price and Review on the new SAIC RISING AUTO F7.
SAIC RISING AUTO F7: China's Electrifying Sedan
Introduction to the SAIC RISING AUTO F7
China's electric vehicle market is booming, and joining the race is the SAIC RISING AUTO F7, a luxury electric sedan that seamlessly blends performance, technology, and design. Manufactured by one of China's automotive giants, SAIC, this car positions itself as a formidable competitor in the electric sedan segment.
Performance: An Electrifying Experience
| | |
| --- | --- |
| manufactured in | China |
| new from ($) | 50100 |
| range (km) | 666 |
| max. speed | 200 |
| sales start | 2023 |
| 0 to100 km/h | 3.7 |
| power (h.p.) | 544 |
| battery (kWh) | 90 |
| car type | sedan |
| drive type | AWD |
The RISING AUTO F7 AWD is powered by two electric motors that churn out a remarkable 544 horsepower combined, ensuring this sedan isn't just about luxury but also about raw performance. With a whopping 700 Nm of torque, it can accelerate from 0 to 100 km/h in just 3.7 seconds. The top speed stands at a respectable 200 km/h, ensuring it's more than capable on the highway.
Range: Built for the Long Haul
With its 90 kWh battery, the RISING AUTO F7 promises a driving range of up to 666 kilometers on a single charge. This range ensures that whether it's daily commuting or long-distance traveling, range anxiety remains at bay.
Technology: A Glimpse of the Future
One of the standout features of the RISING AUTO F7 is the "Rising Pilot" - a state-of-the-art driving assistance system. The car boasts an impressive array of 32 sensors, which include a cutting-edge LIDAR scanner, ultrasonic radars, and an 8-megapixel camera. These sensors, strategically placed throughout the car's body, work in tandem to provide real-time data, making driving safer and more intuitive.
Design & Handling: Elegance Meets Performance
Externally, the car is every bit a modern sedan, but it's the finer details that make it stand out. Ensuring optimal stopping power, the vehicle is equipped with a four-piston Brembo brake system. Depending on the variant, one can choose between 19-inch or 20-inch sports alloy wheels, adding a touch of sportiness to this luxury sedan.
Price Point: Competitive Luxury
Priced at $50,100, the RISING AUTO 90 AWD is set to be a competitive offering in the electric luxury sedan market, balancing its premium features with a price point that challenges its rivals.
Conclusion: A Rising Star in the EV World
With its combination of performance, range, advanced technology, and competitive pricing, the SAIC RISING AUTO F7 is undoubtedly a car to watch out for in the growing electric vehicle market. Representing the future of mobility, it showcases China's ambition and capability in shaping the global EV landscape.