Hiperon FOSSLIN AWD Specs and Price ⚡ Electric Car
Share Hiperon FOSSLIN AWD in Social Media: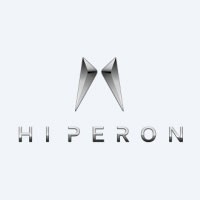 Hiperon FOSSLIN AWD description ⚡
Technical Specs, Price and Review on the new Hiperon FOSSLIN AWD.
Hiperon FOSSLIN AWD: A New Force in Electric Mobility
Introduction to Hiperon FOSSLIN AWD
Emerging from Malaysia, Hiperon Motors unveils the FOSSLIN AWD, showcasing not just the prowess of Asian automotive engineering, but also hinting at the future direction of electric mobility on a global scale.
Performance Metrics: Power Meets Efficiency
The heart of the Hiperon FOSSLIN is its robust dual electric motors that jointly generate a substantial 480 horsepower (358 kW).
| | |
| --- | --- |
| manufactured in | Malaysia |
| new from ($) | unknown |
| range (km) | 450 |
| max. speed | 260 |
| sales start | 2023 |
| 0 to100 km/h | 5 |
| power (h.p.) | 480 |
| battery (kWh) | 95 |
| car type | SUV / 5 doors |
| drive type | AWD |
 This immense power, coupled with 670 Nm (494 lb-ft) of torque, propels the FOSSLIN from a standstill to 100 km/h (0-62 miles/h) in a mere 5 seconds. But it doesn't stop there; it continues to surge forward, reaching a top speed of a whopping 160 mph (260 km/h), putting it in the league of high-performance electric vehicles.
Battery & Range: Built for the Long Ride
While performance is a significant metric, range is crucial for electric vehicles. The FOSSLIN doesn't disappoint in this department either. Its 95 kWh battery ensures that drivers can venture up to 280 miles (450 km) on a single charge, bringing together both efficiency and convenience, particularly for longer journeys.
Innovative Approach: A Blend of Electric and Hydrogen
Hiperon's innovative approach is highlighted by its intention to test both battery-electric and hydrogen power units. The first batch is expected to consist of five units of each type. This dual-path testing not only shows Hiperon's commitment to sustainable mobility but also their willingness to explore and integrate diverse technologies.
Global Ambitions: Beyond Malaysia
Though originating in Malaysia, Hiperon has clear global aspirations. After a rigorous three-month testing phase with select customers, the company aims to make the FOSSLIN available across key markets in Asia, Europe, and North America. This global rollout strategy underscores Hiperon's intent to be a significant player in the international electric vehicle sector.
Pricing: A Mystery Awaits
While the technical specifics and performance metrics are impressive, Hiperon has chosen to keep the pricing under wraps for now. This adds an element of intrigue and anticipation as potential customers and enthusiasts eagerly await further announcements.
Conclusion: Hiperon's Vision of the Future
The FOSSLIN AWD isn't just another addition to the electric vehicle market; it's a bold statement by Hiperon Motors. With impressive performance numbers, a substantial range, and an innovative approach to sustainable mobility, the FOSSLIN is set to make waves globally. As the world keenly looks on, Hiperon is poised to shape the future of electric motoring.