BYD Yangwang U8 Specs and Price ⚡ Electric Car
Share BYD Yangwang U8 in Social Media:
price (NEW) from:
125000,00
$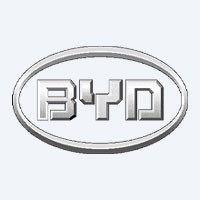 BYD Yangwang U8 description ⚡
Technical Specs, Price and Review on the new BYD Yangwang U8.
BYD Yangwang U8: A Cutting-Edge Electric SUV
Explore the Revolutionary BYD Yangwang U8: Technical Specs, Price, and Review
The BYD Yangwang U8 is an electrifying addition to the world of electric SUVs, setting a new standard for luxury and performance. Unveiled by Chinese automaker BYD, this all-wheel-drive (AWD) electric SUV boasts remarkable features, including four electric motors and the innovative Blade batteries. Let's dive into the technical specifications, price, and a comprehensive review of the BYD Yangwang U8.
Impressive Power and Speed
| | |
| --- | --- |
| manufactured in | China |
| new from ($) | 125000 |
| range (km) | unknown |
| max. speed | 200 |
| sales start | 2023 |
| 0 to100 km/h | 3 |
| power (h.p.) | 1100 |
| battery (kWh) | unknown |
| car type | SUV / 5 doors |
| drive type | AWD |
The BYD Yangwang U8 is not short on power, boasting an astounding 1100 horsepower (h.p.). With such incredible performance, this electric SUV can accelerate from 0 to 100 km/h in a mere 3 seconds, leaving a lasting impression on anyone behind the wheel.
A Game-Changer in the EV Market
Manufactured in China, the BYD Yangwang U8 aims to redefine luxury electric SUVs with its groundbreaking design and advanced technology. Its sleek appearance and spacious 5-door configuration make it an attractive choice for SUV enthusiasts seeking style and practicality.
Innovative Crab Mode
One of the standout features of the BYD Yangwang U8 is its unique crab mode, which allows it to move sideways with ease. This feature proves highly beneficial for off-road adventures or tight parking situations, providing drivers with enhanced maneuverability.
Water-Resistant Capabilities
The BYD Yangwang U8 is designed to handle unexpected situations with ease. In emergencies, this electric SUV can navigate through water, demonstrating its versatility and readiness for various terrains and weather conditions.
BYD U9 Supercar: A Speed Demon
Alongside the Yangwang U8, BYD also revealed the U9 supercar, a speed marvel designed for adrenaline junkies. With a staggering 0-100 km/h sprint time of just two seconds, the U9 promises an exhilarating and thrilling driving experience. Emphasizing speed, comfort, and safety, the U9 is expected to be available at a price of around one million yuan ($153,000).
Rising Trends in EV Sales
BYD's commitment to new-energy vehicles has yielded impressive results. Last year, their sales of pure electric cars and hybrids reached an impressive 1.86 million units, a significant increase from approximately 604,000 units in 2019. This surge in EV sales further reinforces the automaker's dedication to sustainable transportation solutions.
In Conclusion
The BYD Yangwang U8 stands as a testament to BYD Auto's dedication to innovation and excellence in the electric vehicle industry. With its cutting-edge features, impressive power, and futuristic design, the Yangwang U8 exemplifies the future of electric SUVs. As BYD continues to push boundaries with remarkable offerings like the U9 supercar, they solidify their position as a force to be reckoned with in the ever-evolving world of electric mobility.