TESLA Model Y Long Range Specs and Price ⚡ Electric Car
Share TESLA Model Y Long Range in Social Media:
price (NEW) from:
53990,00
$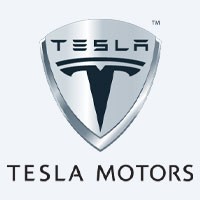 TESLA Model Y Long Range description ⚡
Technical Specs, Price and Review on the new TESLA Model Y Long Range.
Tesla Model Y Long Range: A New Era of Sustainable Mobility
Introduction to the Tesla Model Y Long Range
The Tesla Model Y Long Range has carved out a significant place for itself in the electric vehicle (EV) market since its launch in 2020. From its sleek design echoing the brand's iconic Model 3 to its impressive range and solid performance, this electric SUV promises a comfortable, eco-friendly, and thrilling driving experience.
TESLA Model Y Long Range Specs

: Power Meets Efficiency
| | |
| --- | --- |
| manufactured in | USA |
| new from ($) | 53990 |
| range (km) | 505 |
| max. speed | 217 |
| sales start | 2020 |
| 0 to100 km/h | 5.1 |
| power (h.p.) | 346 |
| battery (kWh) | 75 |
| car type | SUV / 5 doors |
| drive type | AWD |
With an impressive power output of 346 horsepower from its 75 kWh battery pack, the Model Y Long Range offers a satisfyingly brisk and smooth ride. It boasts a commendable 0 to 100 km/h acceleration time of just 5.1 seconds and a top speed of 217 km/h, striking a perfect balance between everyday drivability and performance.
Design: Understated Elegance Meets Practicality
Keeping fans on the edge of their seats, Tesla unveiled the Model Y's design without any prior detailed previews, heightening the anticipation. Similar to its sibling Model 3 but with a slightly lifted profile, the Model Y demonstrates how an SUV can be both spacious and stylish.
Tesla decided to focus on the essentials for this model, leaving out extravagant features such as upward-soaring doors or rear-view cameras in place of mirrors, unlike the Model X. This strategic choice to create a more affordable electric crossover emphasizes Tesla's commitment to making sustainable mobility accessible to a wider audience.
Range: Go Further
One of the standout features of the Model Y Long Range is, as the name implies, its impressive range. It provides an estimated range of 505 kilometers on a single charge, one of the highest in its category. This allows for greater flexibility and convenience, significantly reducing range anxiety often associated with electric vehicles.
Tesla Model Y Long Range: Your Ticket to the Future
The Tesla Model Y Long Range effectively marries comfort, utility, performance, and sustainability. With its enticing range, capable powertrain, and the added practicality of an SUV, it makes for an ideal vehicle for those seeking a greener option without compromising on comfort and performance. The Model Y Long Range embodies Tesla's vision for the future of the automotive industry.