KIA NIRO EV EX Premium Specs and Price ⚡ Electric Car
Share KIA NIRO EV EX Premium in Social Media:
price (NEW) from:
44650,00
$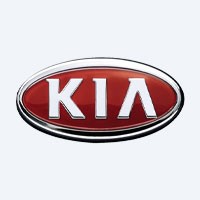 KIA NIRO EV EX Premium description ⚡
Technical Specs, Price and Review on the new KIA NIRO EV EX Premium.
KIA Niro EV EX Premium: Unleashing the Power of Electric SUV
Introducing the Cutting-Edge KIA Niro EV EX Premium
The 2022 KIA Niro EV EX Premium is an exceptional all-electric SUV manufactured in South Korea, designed to revolutionize your driving experience with its impressive performance, extended range, and advanced features. As part of the Niro family, which includes both hybrid and plug-in hybrid variants, the Niro EV EX Premium stands out as a fully electric powerhouse, delivering both sustainability and driving pleasure.
KIA NIRO EV EX Premium Specs:

Powerful Performance and Extended Range
| | |
| --- | --- |
| manufactured in | South Korea |
| new from ($) | 44650 |
| range (km) | 385 |
| max. speed | 180 |
| sales start | 2022 |
| 0 to100 km/h | 7.8 |
| power (h.p.) | 201 |
| battery (kWh) | 64 |
| car type | SUV / 5 doors |
| drive type | FWD |
Under the hood, the KIA Niro EV EX Premium boasts a potent 201 horsepower electric motor, offering swift acceleration with 0 to 100 km/h achieved in just 7.8 seconds. Equipped with a 64-kWh battery pack, this electric SUV showcases an EPA-estimated range of 385 kilometers, ensuring that you can embark on long journeys with confidence. Notably, in Edmunds' real-world testing, the Niro EV achieved an impressive 285 miles on a single charge, setting a new standard for reasonably priced EVs.
Exceptional Features and Modern Upgrades
The KIA Niro EV EX Premium comes fully equipped with a plethora of modern features that elevate your driving experience. The 10.25-inch center touchscreen, once an optional feature, is now standard, offering seamless access to various functions, including a premium sound system and a navigation system. Revel in the convenience and connectivity provided by this intuitive interface, making your journeys more enjoyable and hassle-free.
Comfort and Luxury Combined
Inside the KIA Niro EV EX Premium, you'll find an inviting and refined cabin that caters to both driver and passengers. Enjoy the luxury of the Power Sunroof, allowing natural light to fill the interior and adding a touch of elegance to your rides. The SynTex Seating Materials with Blue Accents create an upscale ambiance, complemented by the Power Driver's Seat with Lumbar Support, ensuring a comfortable driving position.
Enhanced Comfort and Convenience
The KIA Niro EV EX Premium pampers occupants with Ventilated and Heated Front Seats, delivering optimal comfort regardless of weather conditions. Experience the pleasure of a well-appointed electric SUV that combines practicality with indulgence.
Conclusion
In conclusion, the 2022 KIA Niro EV EX Premium is a remarkable electric SUV that encapsulates the future of automotive innovation. With its powerful performance, extended range, and wealth of modern features, it provides an extraordinary driving experience. Embrace the world of electric mobility with the KIA Niro EV EX Premium, where sustainability meets luxury.