LAMBORGHINI TERZO MILLENNIO Specs and Price ⚡ Electric Car
Share LAMBORGHINI TERZO MILLENNIO in Social Media:
price (NEW) from:
2500000,00
$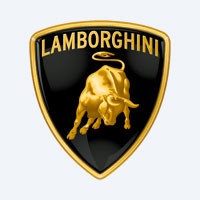 LAMBORGHINI TERZO MILLENNIO description ⚡
Technical Specs, Price and Review on the new LAMBORGHINI TERZO MILLENNIO.
LAMBORGHINI TERZO MILLENNIO: Pioneering the Future of Electric Supercars
The LAMBORGHINI TERZO MILLENNIO represents Lamborghini's bold vision for the future of super sports cars, blending innovation and energy efficiency to create an electrifying driving experience. Proudly manufactured in Italy, this electric roadster showcases Lamborghini's commitment to pushing the boundaries of automotive technology. In this article, we will explore the captivating description and specifications of the LAMBORGHINI TERZO MILLENNIO, unveiling its revolutionary features and forward-looking design.
LAMBORGHINI TERZO MILLENNIO Specs

: Dictating the Future
Automobili Lamborghini embraces a visionary approach with the TERZO MILLENNIO, carrying the brand's core values to new extremes.
| | |
| --- | --- |
| manufactured in | Italy |
| new from ($) | 2500000 |
| range (km) | unknown |
| max. speed | 300 |
| sales start | 2026 |
| 0 to100 km/h | unknown |
| power (h.p.) | unknown |
| battery (kWh) | unknown |
| car type | roadster |
| drive type | AWD |
Setting the requirements for the third millennium, this electric roadster aims to redefine the super sports car segment by delivering the purest and most exhilarating driving experience.
Electric Power: Energizing the Future
Unlike traditional gasoline-powered vehicles, the TERZO MILLENNIO relies on electricity as its power source. The electrical systems employed in this innovative car are designed for exceptional efficiency, enabling the recovery of kinetic energy to generate power. This regenerative capability further enhances the car's performance and ensures an energy-efficient driving experience.
Symmetrical and Powerful Battery System
To fully harness the potential of electric drivetrains, the TERZO MILLENNIO features a symmetrical battery system optimized for power. This design choice ensures high levels of performance and allows for significant energy regeneration during driving. Lamborghini's dedication to maximizing the capabilities of electric power sets the stage for an unparalleled driving experience.
Supercapacitor Innovation: Bridging Energy Density
Lamborghini envisions developing an innovative supercapacitor for the TERZO MILLENNIO, bridging the gap in energy density between existing batteries. Supercapacitors offer the potential to store and deliver energy more efficiently, enhancing the car's overall performance and range.
Conclusion
In conclusion, the LAMBORGHINI TERZO MILLENNIO embodies Lamborghini's visionary spirit and commitment to embracing the future of automotive technology. This electric roadster symbolizes the brand's dedication to energy efficiency and innovative materials, paving the way for a new era of electric super sports cars.
As the world embraces sustainable and electrifying mobility, the TERZO MILLENNIO stands at the forefront of innovation, propelling the automotive industry into the third millennium with sheer power and cutting-edge design.
For driving enthusiasts seeking an electrifying and visionary roadster, the LAMBORGHINI TERZO MILLENNIO offers an extraordinary glimpse into the future of high-performance and environmentally conscious supercars.