Leapmotor S01 Specs and Price ⚡ Electric Car
Share Leapmotor S01 in Social Media:
price (NEW) from:
20500,00
$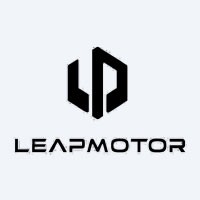 Leapmotor S01 description ⚡
Technical Specs, Price and Review on the new Leapmotor S01.
Leapmotor S01: Electrifying Coupe for Dynamic Driving
The Leapmotor S01, a sleek and stylish coupe, sets the stage for exhilarating driving experiences. With its eye-catching design and impressive performance, the S01 aims to redefine the thrill of electric motoring.
Leapmotor S01 Specs:

Sporty Design and Dynamic Presence
The Leapmotor S01 boasts a sporty and dynamic design, characterized by its coupe body style and 2+2 seating configuration.
| | |
| --- | --- |
| manufactured in | China |
| new from ($) | 20500 |
| range (km) | 451 |
| max. speed | 135 |
| sales start | 2020 |
| 0 to100 km/h | 6.9 |
| power (h.p.) | 170 |
| battery (kWh) | 48 |
| car type | coupe |
| drive type | FWD |
Its aerodynamic side profile, combined with a compact height and width, ensures minimal frontal area, enhancing both efficiency and aesthetics. The S01's captivating presence on the road is bound to turn heads wherever it goes.
Impressive Acceleration and Power
Equipped with a potent 168 horsepower (125 kW; 170 PS) electric motor, the Leapmotor S01 unleashes impressive acceleration, propelling from 0 to 100 km/h (0 to 62 mph) in just 6.9 seconds. The motor's permanent magnet synchronous design ensures seamless and responsive power delivery, providing an electrifying driving experience.
Thrilling Performance and Precise Handling
The S01 is designed to deliver precise and dynamic handling, making every corner an opportunity for excitement. Its electric powertrain, paired with a lightweight chassis, contributes to agile and nimble performance, perfect for carving through city streets or winding roads.
Extended Range for Confident Journeys
With a range of 451 kilometers, the Leapmotor S01 empowers drivers to embark on confident journeys without worrying about recharging frequently. The 48 kWh battery pack strikes a balance between performance and efficiency, providing the perfect blend for everyday driving and occasional adventures.
Conclusion: Unleash Your Driving Passion
The Leapmotor S01 offers an electrifying blend of sporty design, thrilling performance, and extended range. As a dynamic coupe designed for the modern era of electric motoring, the S01 proves that sustainable driving can also be exhilarating. Whether you seek precision handling or desire to push the boundaries of electric performance, the Leapmotor S01 is ready to ignite your passion for driving.
Leapmotor S01: Embrace the Electrifying Experience.
(Note: The information provided is based on the specifications available as of the time of writing. Please refer to the manufacturer's official website or latest brochures for the most up-to-date information.)