Leapmotor C01 Specs and Price ⚡ Electric Car
Share Leapmotor C01 in Social Media:
price (NEW) from:
40090,00
$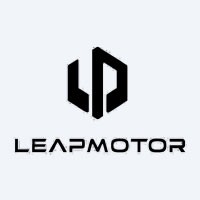 Leapmotor C01 description ⚡
Technical Specs, Price and Review on the new Leapmotor C01.
Leapmotor C01: Electrifying the Future of Sedans
The Leapmotor C01 marks a significant milestone for the Chinese electric car manufacturer, ushering in a new era of innovation with its groundbreaking cell-to-chassis technology. As Leapmotor's first production model, the C01 showcases impressive performance, exceptional range, and a forward-thinking approach to electric mobility.
Leapmotor C01 Specs:

Dynamic Design and Spacious Comfort
The Leapmotor C01 is a stylish mid-size sedan, stretching over five meters in length to provide ample space and comfort for both driver and passengers.
| | |
| --- | --- |
| manufactured in | China |
| new from ($) | 40090 |
| range (km) | 630 |
| max. speed | 180 |
| sales start | 2022 |
| 0 to100 km/h | 3.66 |
| power (h.p.) | 544 |
| battery (kWh) | 90 |
| car type | sedan |
| drive type | AWD |
Its sleek and contemporary design exudes sophistication, making a statement on the road and captivating onlookers with its elegant presence.
Revolutionary Cell-to-Chassis Technology
At the core of the Leapmotor C01's innovation lies its cell-to-chassis technology, a revolutionary approach to battery integration. By installing battery modules directly into the vehicle body, the C01 achieves optimal weight distribution and enhanced structural rigidity. This unique approach not only maximizes space utilization but also elevates the vehicle's overall driving dynamics and safety.
Impressive Range and Dynamic Performance
The Leapmotor C01 boasts an impressive range of up to 630 kilometers, providing drivers with the confidence to embark on extended journeys without compromise. Its 544 horsepower (544 PS; 405 kW) electric motor delivers swift acceleration, propelling the sedan from 0 to 100 km/h (0 to 62 mph) in just 3.66 seconds. With all-wheel drive (AWD) capability, the C01 ensures a responsive and exhilarating driving experience.
Advanced Features and Cutting-Edge Technology
Inside the Leapmotor C01, advanced features and cutting-edge technology combine to create a connected and intuitive driving environment. From the latest infotainment system to smart driver-assistance technologies, the C01 prioritizes both convenience and safety.
Conclusion: Embrace the Electrified Luxury
The Leapmotor C01 represents a leap forward in the world of electric sedans, redefining the standards of luxury, performance, and sustainability. With its innovative cell-to-chassis technology and impressive range, the C01 is poised to pave the way for the future of electric mobility. Whether navigating city streets or embarking on cross-country adventures, the Leapmotor C01 promises an electrifying driving experience like no other.
Leapmotor C01: Where Innovation Meets Luxury.