Voyah Free Price and Specs
Added to the EV Database on 29 September 2022
Share Voyah Free in Social Media:
price (NEW) from:
46600,00
$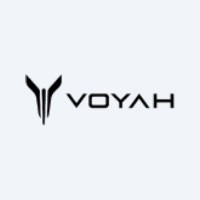 Technical Specifications, Price and Review on the new Voyah Free.
Voyah Free: Pioneering Luxury Electric SUV
The Voyah Free is a trailblazer in the world of luxury electric SUVs, setting new standards in performance, range, and innovation. As a part of the Voyah brand by Dongfeng, it stands as a blueprint for the future of electric mobility, making its debut on the market in 2020.
Voyah Free Specs:

Distinctive Design and Elegance
The Voyah Free boasts a commanding presence with its stylish and elegant design.
| | |
| --- | --- |
| manufactured in | China |
| new from ($) | 46000 |
| range (km) | 505 |
| max. speed | 200 |
| sales start | 2021 |
| 0 to100 km/h | 4.7 |
| power (h.p.) | 694 |
| battery (kWh) | 88 |
| car type | SUV / 5 doors |
| drive type | AWD |
Its spacious and well-crafted 5-door SUV body provides ample room for passengers and cargo alike, offering a luxurious driving experience for all.
Powerful Performance Options
The Voyah Free offers a range of performance options to cater to different preferences. The fully electric version, equipped with rear-wheel drive, packs an electric motor power of 255 kW (347 hp) and a torque of 520 Nm. It accelerates from 0 to 100 km/h in a swift 7.3 seconds, with a top speed of 180 km/h.
For those seeking exhilarating all-wheel drive capability, the all-electric AWD version impresses with a total maximum power of 510 kW (694 hp) and a formidable torque of 1040 Nm. Accelerating from 0 to 100 km/h in a mere 4.7 seconds, it delivers an electrifying driving experience.
Extended Range and Swift Charging
The Voyah Free is designed to take you on extended journeys with its impressive range of 505 kilometers, ensuring that range anxiety is a thing of the past. Additionally, the SUV supports fast charging, providing you with the convenience of quick charging sessions for uninterrupted adventures.
Cutting-Edge Technology and Safety Features
Voyah Free is equipped with cutting-edge technology and advanced safety features, making every drive a seamless and secure experience. The SUV is designed to keep you connected, entertained, and confident on the road.
Conclusion: Charting a New Course in Luxury Electrification
The Voyah Free is more than just an SUV; it's a symbol of progress and a testament to the potential of electric mobility. With its range, power, and elegance, Voyah Free paves the way for a greener and more exhilarating future on the roads. Whether it's conquering cityscapes or venturing off the beaten path, the Voyah Free is ready to redefine the concept of luxury electric SUVs.
Voyah Free: Where Pioneering Spirit Meets Luxury.