Skywell ET5 Specs and Price ⚡ Electric Car
Share Skywell ET5 in Social Media:
price (NEW) from:
30000,00
$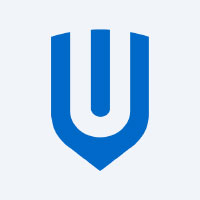 Skywell ET5 description ⚡
Technical Specs, Price and Review on the new Skywell ET5.
Skywell ET5: Redefined Electric SUV with Extended Range
The 2022 Skywell ET5 is the latest iteration of the popular Chinese-made electric SUV, setting new standards for performance, range, and efficiency. With an array of updates and enhancements, the ET5 promises an electrifying driving experience that is both thrilling and sustainable.
Skywell ET5 Specs:

Extended Range and Efficient Power
Equipped with an upgraded 85.97-kWh battery pack, the Skywell ET5 boasts an impressive range of up to 620 kilometers on a full charge.
| | |
| --- | --- |
| manufactured in | China |
| new from ($) | 30000 |
| range (km) | 620 |
| max. speed | 160 |
| sales start | 2022 |
| 0 to100 km/h | 8.9 |
| power (h.p.) | 204 |
| battery (kWh) | 85.97 |
| car type | SUV / 5 doors |
| drive type | AWD |
This extended range ensures that drivers can confidently embark on long journeys without worrying about recharging frequently.
Under the hood, the ET5 is powered by a capable electric motor that delivers 204 horsepower, providing ample power for seamless acceleration and confident highway driving. The electric all-wheel-drive system ensures superior traction and handling, making the ET5 a reliable companion on any road surface.
Elegant Design and Improved Aerodynamics
The 2022 Skywell ET5 showcases an elegant design with a focus on improved aerodynamics. The front of the SUV features a complete grille shut down, streamlining airflow for enhanced efficiency and reduced drag. This thoughtful design contributes to a smoother driving experience and optimized range.
Cutting-Edge Technology and Features
Inside the ET5, passengers are treated to a host of cutting-edge technology and comfort features. The cabin is thoughtfully designed to offer a premium driving experience, with advanced infotainment options and user-friendly controls at your fingertips.
Affordable Pricing and Availability
The Skywell ET5 is remarkably affordable, with a starting price of approximately $30,000, making it an enticing option for budget-conscious electric SUV seekers. Depending on the chosen trim level and optional features, pricing may vary, but the ET5 remains an excellent value for its performance and range capabilities.
Conclusion: Empowering the Future of Electric Mobility
The 2022 Skywell ET5 represents a leap forward in the world of electric SUVs, combining extended range, improved aerodynamics, and advanced technology to redefine the driving experience. With its attractive price point and remarkable performance, the ET5 opens the door to a more sustainable and thrilling future on the roads.
Skywell ET5: Unleashing the Power of Sustainable Adventure.