LIFAN 820 EV Specs and Price ⚡ Electric Car
Share LIFAN 820 EV in Social Media:
price (NEW) from:
37200,00
$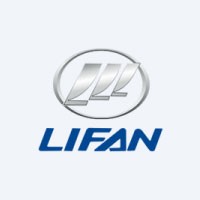 LIFAN 820 EV description ⚡
Technical Specs, Price and Review on the new LIFAN 820 EV.
LIFAN 820 EV: Electrifying the World with Affordable Quality
The LIFAN 820 EV is an all-electric sedan manufactured in China by the Lifan automobile company, which traces its roots back to the city of Chongqing in the central part of China. With a strong global presence, Lifan has established representative offices in major cities worldwide, reflecting its ambition to conquer the international market. The LIFAN 820 EV, introduced in 2019, has been witnessing a growing demand owing to its attractive pricing and commendable product quality.
Specifications of LIFAN 820 EV
| | |
| --- | --- |
| manufactured in | China |
| new from ($) | 37200 |
| range (km) | 330 |
| max. speed | 150 |
| sales start | 2019 |
| 0 to100 km/h | 10 |
| power (h.p.) | unknown |
| battery (kWh) | 60 |
| car type | sedan |
| drive type | FWD |
Let's delve into the key specifications of the LIFAN 820 EV:
Competitive Pricing: The LIFAN 820 EV offers an affordable starting price of $37,200, making it an appealing choice for budget-conscious buyers looking to embrace electric mobility.

Decent Driving Range: Equipped with a 60 kWh battery pack, the LIFAN 820 EV provides a respectable driving range of 330 kilometers, ensuring sufficient mileage for daily commuting and urban driving.

Moderate Max Speed: The sedan boasts a maximum speed of 150 km/h, designed to provide a comfortable and efficient driving experience on both highways and city roads.

Measured Acceleration: With an acceleration time of 10 seconds from 0 to 100 km/h, the LIFAN 820 EV delivers smooth and steady performance for everyday driving needs.

Electric Front-Wheel Drive: Featuring a Front-Wheel Drive (FWD) system, the LIFAN 820 EV offers reliable traction and handling on various road conditions.

Continuous Improvement: Acknowledging initial shortcomings, Lifan remains committed to constant improvement, refining their technologies and enhancing the overall quality of their products.
Conclusion
The LIFAN 820 EV exemplifies Lifan's determination to make its mark in the global automotive industry by offering an affordable and well-equipped electric sedan. With a commendable driving range, moderate speed, and a commitment to continuous improvement, Lifan seeks to cater to a diverse range of consumers seeking a reliable electric vehicle option. As the company expands its presence beyond China, the LIFAN 820 EV stands as a testament to Lifan's vision of electrifying the automotive world with accessible and high-quality electric mobility solutions.