NANJING JIAYUAN City Spirit Price and Specs
Added to the EV Database on 01 December 2022
Share NANJING JIAYUAN City Spirit in Social Media:
price (NEW) from:
4030,00
$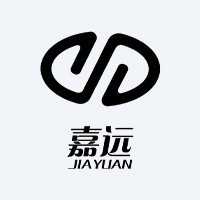 NANJING JIAYUAN City Spirit Review ⚡
Technical Specifications, Price and Review on the new NANJING JIAYUAN City Spirit.
NANJING JIAYUAN City Spirit: Embrace the Electric Revolution
The NANJING JIAYUAN City Spirit is a revolutionary hatchback that embodies the essence of modern life. Proudly manufactured in China, this fully electric car offers a comfortable and eco-friendly driving experience, making it an ideal choice for urban commuters. Let's delve into the specifications and the remarkable journey of Jiayuan Electric Vehicles, the visionary company behind the City Spirit.
Unveiling the City Spirit
| | |
| --- | --- |
| manufactured in | China |
| new from ($) | 4030 |
| range (km) | 120 |
| max. speed | 80 |
| sales start | 2022 |
| 0 to100 km/h | unknown |
| power (h.p.) | unknown |
| battery (kWh) | 10 |
| car type | hatchback / 3 doors |
| drive type | RWD |
With a price tag starting from $4030, the NANJING JIAYUAN City Spirit boasts a range of 120 kilometers and a maximum speed of 80 km/h, making it an efficient and practical option for city driving. While the acceleration to 100 km/h remains unknown, the focus of the City Spirit is on providing a smooth and reliable ride, tailored to modern urban lifestyles.
Pioneering Electric Mobility Since 1982
Jiayuan Electric Vehicles has been at the forefront of electric mobility since its inception in 1982. With a strong commitment to research, development, production, and sales of electric vehicles and components, Jiayuan has built a legacy of excellence in the electric vehicle industry. Guided by their core principle of "Practicality as a starting point, the existing industrial platform as the basis for effectively achieving our goals with precision," Jiayuan has emerged as a market leader in electric vehicle technology.
Driving Towards Safety and Stability
Safety and stability lie at the heart of Jiayuan's philosophy. By adhering to stringent safety standards and utilizing existing industrial platforms, Jiayuan ensures the creation of safe and reliable electric vehicles. This dedication to safety has earned the trust of consumers, leading to significant growth and success for the company.
A Journey of Trust and Growth
The trust placed by consumers in Jiayuan electric vehicles has been instrumental in the company's journey towards growth and innovation. With a commitment to delivering practical and dependable electric cars, Jiayuan continues to make significant strides in the electric vehicle market, carving a niche for itself as a trusted and reliable brand.
Embrace the Electric Revolution
In conclusion, the NANJING JIAYUAN City Spirit epitomizes the electric revolution, offering a comfortable and eco-friendly driving experience for urban dwellers. With a strong legacy of pioneering electric mobility since 1982, Jiayuan Electric Vehicles has cemented its position as a market leader, driven by the principles of safety, stability, and innovation.
Discover the joy of sustainable urban commuting with the NANJING JIAYUAN City Spirit, where practicality meets precision, and trust fuels growth. As we embark on a future of sustainable transportation, Jiayuan remains at the forefront, lighting the way for a greener and cleaner world.