Moke EV Specs and Price ⚡ Electric Car
Share Moke EV in Social Media:
price (NEW) from:
41900,00
$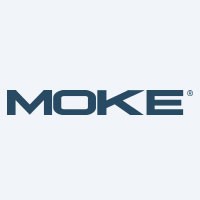 Technical Specs, Price and Review on the new Moke EV.
Moke EV: A Nostalgic Icon Goes Electric
The Moke EV brings a touch of nostalgia and innovation to the roads of the USA. Originally developed in the 1960s by Sir Alec Issigonis, the mastermind behind the legendary Austin Mini, the Moke was designed as a robust military vehicle, capable of being air-dropped behind enemy lines. Its revival in the form of the Moke EV brings modern electric technology to this iconic cabrio, ensuring a delightful and eco-friendly ride.
Introducing the Specifications
| | |
| --- | --- |
| manufactured in | USA |
| new from ($) | 41900 |
| range (km) | 120 |
| max. speed | 40 |
| sales start | 2022 |
| 0 to100 km/h | unknown |
| power (h.p.) | 20 |
| battery (kWh) | 12 |
| car type | cabrio |
| drive type | FWD |
A Journey from Military Might to Eco-Friendly Charm
The Moke's heritage as a military vehicle gives it a rugged appeal that stands the test of time. The revived Moke EV pays homage to its predecessor, while embracing the advancements of the electric era. With shared components from the iconic Mini car, such as suspension and chassis, the Moke EV blends timeless design with modern innovation.
Moke EV: The Electric Wonder
Priced at $41,900, the Moke EV boasts a range of 120 kilometers and reaches a maximum speed of 40 km/h. While the acceleration to 100 km/h remains unknown, the Moke EV is not about speed; it's about relishing the journey and enjoying the surroundings. With a power output of 20 horsepower, the Moke EV delivers a smooth and eco-conscious driving experience.
Versatility and Comfort Unleashed
The Moke EV's rear seat is a marvel of versatility. It can be secured upright or tilted forward for added comfort. Furthermore, it offers the flexibility to be folded flat, providing ample cargo space, or even removed entirely for enhanced practicality.
Driving into a Greener Future
With the Moke EV, the legacy of the original Moke continues to shine brightly, now with a sustainable twist. Embrace the charm and simplicity of the Moke EV as you cruise through city streets and scenic routes, making a statement for eco-conscious driving.
Manufacturer: Moke
In conclusion, the Moke EV carries forward the spirit of the original Moke with a green transformation. From its military origins to becoming an electric cabrio, the Moke EV blends the best of both worlds. Experience the allure of the Moke EV as it transports you back in time while propelling you into a greener and more sustainable future.