NIO ET5 Specs and Price ⚡ Electric Car
Share NIO ET5 in Social Media:
price (NEW) from:
60550,00
$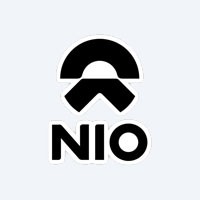 Technical Specs, Price and Review on the new NIO ET5.
Unveiling the Power-Packed NIO ET5: A Cutting-Edge SUV from China
In the bustling world of automobiles, one vehicle stands out as a true gem from the People's Republic of China - the NIO ET5. This remarkable electric SUV, manufactured in China, has captured hearts with its outstanding features and impressive specifications. In this article, we'll delve into the world of NIO ET5, exploring its unique selling points, smart driving capabilities, and diverse versions.
The Spectacular NIO ET5 Specs
The NIO ET5 comes equipped with a powerful 100 kWh battery, offering an astounding range of 700 kilometers on a single charge. This means you can confidently embark on long journeys without worrying about frequent recharges. The car boasts an exhilarating top speed of 200 km/h, ensuring a thrilling driving experience.
| | |
| --- | --- |
| manufactured in | China |
| new from ($) | 60550 |
| range (km) | 700 |
| max. speed | 200 |
| sales start | 2023 |
| 0 to100 km/h | 4.3 |
| power (h.p.) | 489 |
| battery (kWh) | 100 |
| car type | SUV / 5 doors |
| drive type | AWD |
Smart Driving Redefined
NIO ET5 is not just about raw power; it also shines when it comes to intelligent driving features. It has garnered the fifth spot in the ranking of cars with the best smart driving function. With NIO ET5, you can experience a seamless and safer ride, thanks to its advanced smart driving capabilities.
Stunning Design and Spacious Interiors
When it comes to aesthetics, the NIO ET5 steals the spotlight with its captivating appearance. This electric SUV has earned accolades for its stunning design, making it a head-turner on the roads. Additionally, the NIO ET5 boasts a spacious interior, providing ample room for up to five passengers. The car's dimensions are impressive, with a length of 4790 millimeters, a width of 1960 millimeters, and a height of 1499 millimeters. The generous wheelbase of 2888 millimeters further contributes to the car's stability and smooth handling.
Variants and Pricing
The NIO ET5 100 kWh comes in three distinct versions, each offering unique technical characteristics. As a result, customers have the freedom to choose the one that best suits their preferences and needs. The pricing for the NIO ET5 starts at an attractive ($)60550, making it an alluring option in the competitive electric vehicle market.
Performance that Leaves an Impression
Beneath the sleek exterior lies the heart of a beast. The NIO ET5 houses a robust electric motor, generating a staggering 489 horsepower. This immense power enables the vehicle to sprint from 0 to 100 km/h in just 4.3 seconds, redefining the concept of speed and acceleration in the electric car realm.
Advanced AWD Technology
NIO ET5 comes with an advanced All-Wheel Drive (AWD) system, enhancing its performance and stability. The AWD technology ensures that power is efficiently distributed to all wheels, allowing the car to tackle various terrains and weather conditions with ease.
Embarking on a Journey in 2023
The NIO ET5 is set to hit the markets in 2023, promising an exciting new chapter in the realm of electric SUVs. With its futuristic features, impressive performance, and captivating design, it's bound to leave a lasting impact on the automotive industry.
Conclusion
The NIO ET5 emerges as a true game-changer in the world of electric vehicles. Its exceptional range, smart driving capabilities, and elegant design position it as one of China's best offerings in the automobile sector. As the automotive industry continues to embrace sustainable solutions, the NIO ET5 stands at the forefront, leading the charge towards a greener and smarter future. So, buckle up and get ready to experience the future of driving with the remarkable NIO ET5.