POLESTAR 2 AWD Specs and Price ⚡ Electric Car
Share POLESTAR 2 AWD in Social Media:
price (NEW) from:
63000,00
$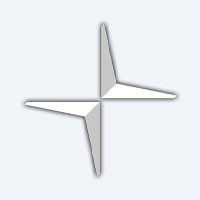 POLESTAR 2 AWD description ⚡
Technical Specs, Price and Review on the new POLESTAR 2 AWD.
Polestar 2 AWD: Fusing Swedish Design with Chinese Precision
Global Collaboration at its Finest
The electric vehicle market is rife with innovation, and the Polestar 2 AWD is a glowing testament to this. With its unique blend of performance, safety, and sleek design, this liftback car is transforming our perceptions of what an electric vehicle can be. Born out of a powerful collaboration between Sweden and China, Polestar is a brand that combines the best of two worlds. Leveraging Volvo's design prowess and Geely's manufacturing efficiency, the Polestar 2 AWD has been developed on the same platform as the popular Volvo XC40 crossover. This strategic decision to assemble the car in China has resulted in a price that significantly undercuts the North American market, making it an appealing option for budget-conscious yet discerning consumers.
POLESTAR 2 AWD Specs:

Performance that Speaks Volumes
| | |
| --- | --- |
| manufactured in | China |
| new from ($) | 63000 |
| range (km) | 500 |
| max. speed | 225 |
| sales start | 2020 |
| 0 to100 km/h | 4.9 |
| power (h.p.) | 408 |
| battery (kWh) | 78 |
| car type | liftback |
| drive type | AWD |
Starting at $63,000, the Polestar 2 AWD brings an exceptional performance that matches its impressive price tag. With a remarkable power of 408 horsepower, the car can reach speeds of 0 to 100 km/h in a swift 4.9 seconds. With a top speed of 225 km/h and a range of 500 km, this vehicle takes efficiency and speed to a new level.
The car's performance is further supported by its 78 kWh battery, demonstrating the impressive leaps being made in electric vehicle technology.
Safety Above All: A 5-Star Euro NCAP Rating
One of the standout features of the Polestar 2 AWD is its impeccable safety record. Awarded a 5-star rating from Euro NCAP in 2021, the car comes with comprehensive proactive safety measures across all models, reassuring drivers and passengers of their well-being on the road.
The Sleek and Spacious Design of the Polestar 2 AWD
Measuring 4606mm in length, 1859mm in width, and 1479mm in height, the Polestar 2 AWD is a comfortably sized vehicle. Its 2735mm wheelbase further ensures a smooth and steady ride, while its weight of 1958 kg contributes to its robust stability.
Additionally, the Polestar 2 AWD boasts a spacious trunk with a capacity of 440 to 1130 liters. Coupled with 245/45 R19 wheels, the vehicle offers ample storage and excellent road grip, making it a perfect companion for all your travel needs.
In Conclusion: The Polestar 2 AWD
The Polestar 2 AWD is an exceptional vehicle that exhibits the power of global collaboration. Combining Sweden's renowned design and China's manufacturing prowess, the car presents a brilliant mix of performance, safety, and affordability. With its impressive range, top-notch safety features, and spacious design, the Polestar 2 AWD is undoubtedly a car that's rewriting the rules of the electric vehicle landscape.