TESLA Roadster AWD 200 kWh Specs and Price ⚡ Electric Car
Share TESLA Roadster AWD 200 kWh in Social Media:
price (NEW) from:
200000,00
$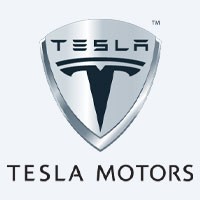 TESLA Roadster AWD 200 kWh description ⚡
Technical Specs, Price and Review on the new TESLA Roadster AWD 200 kWh.
Tesla Roadster AWD 200 kWh: Setting the Benchmark for Electric Performance Cars
The Rise of the Tesla Roadster AWD 200 kWh
In 2021, Tesla's reinvented Roadster charged into the automotive world, commanding attention and setting records. Priced at a cool $200,000, the Tesla Roadster AWD 200 kWh signifies a revolutionary leap forward in electric sports car technology.
TESLA Roadster AWD 200 kWh Specs

: A Blend of Elegance and Performance
| | |
| --- | --- |
| manufactured in | USA |
| new from ($) | 200000 |
| range (km) | 998 |
| max. speed | 400 |
| sales start | 2021 |
| 0 to100 km/h | 1.9 |
| power (h.p.) | 722 |
| battery (kWh) | 200 |
| car type | roadster |
| drive type | AWD |
Tesla initially revealed the concept of their second-generation Roadster back in 2018.  This marked a drastic departure from the first generation, a Lotus Elise-based model produced from 2008 to 2012. Now, the Roadster showcases a more progressive design and technology, showcasing Tesla's contemporary style.
The Roadster's alluring design begins with striking narrow, pointed headlights, complete with full LED fillings, multiple focusing lens assemblies, and sleek LED daytime running lights. Its front bumper houses a trapezoidal air intake and a carbon fiber splitter, contributing to its aggressive and sporty look.
Smooth side panels adorned with elegant contours and single-nut alloy wheels provide a seamless and clean profile view. At the rear, narrow brake lights, an upturned trunk edge, a massive diffuser, and a retractable spoiler (capable of adjusting its angle of attack) complete the Roadster's design.
A Powerplant that Defies Conventions
At the heart of the Tesla Roadster is a monstrous 200 kWh battery pack, fueling an electric powertrain that generates a phenomenal 722 horsepower. It's this power that propels the Roadster from 0 to 100 km/h in an eye-watering 1.9 seconds, a figure that makes it one of the quickest production cars in the world. The Roadster doesn't just excel in acceleration; it also boasts a top speed of over 400 km/h, putting it on par with some of the fastest supercars on the planet.
Unrivaled Range in its Class
But the Roadster isn't just about raw power and incredible speed. The 200 kWh battery also ensures remarkable range. With the ability to cover approximately 998 kilometers on a single charge, the Roadster AWD 200 kWh smashes the distance barriers typically associated with electric vehicles.
The Tesla Roadster AWD 200 kWh: A Masterclass in Electric Performance
In conclusion, the Tesla Roadster AWD 200 kWh is not merely an electric vehicle; it's a statement of intent. It sets the pace in the world of electric performance cars, showing that zero-emission vehicles can deliver mind-boggling performance without compromising on range. The Roadster represents a significant step in Tesla's journey, redefining electric mobility, and propelling the automotive industry into an exciting, sustainable future.