Polestar 3 Specs and Price ⚡ Electric Car
Share Polestar 3 in Social Media:
price (NEW) from:
83900,00
$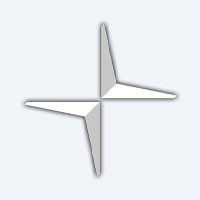 Technical Specs, Price and Review on the new Polestar 3.
Polestar 3: Redefining Luxury in the Electric SUV Segment
The Polestar 3, an exceptional creation manufactured in China, brings a fresh perspective to the world of electric SUVs. With its impressive specifications and captivating design, this large crossover sets new standards for luxury and performance. Let's delve into the details of the Polestar 3, a remarkable collaboration between Geely and Volvo, as it takes the automotive industry by storm.
Unveiling the Remarkable Specifications
| | |
| --- | --- |
| manufactured in | China |
| new from ($) | 83900 |
| range (km) | 558 |
| max. speed | 209 |
| sales start | 2023 |
| 0 to100 km/h | 4.6 |
| power (h.p.) | 489 |
| battery (kWh) | 111 |
| car type | SUV / 5 doors |
| drive type | AWD |
Priced from $83,900, the Polestar 3 delivers a range of 558 kilometers on a single charge, offering ample flexibility for long journeys. Its top speed of 209 km/h and remarkable acceleration of 0 to 100 km/h in just 4.6 seconds showcase the electrifying power under its hood. With 489 horsepower generated from its electric powertrain and a substantial 111 kWh battery, the Polestar 3 confidently commands the roads.
Embodying Elegance and Style
Spanning 4.9 meters in length with a wheelbase of 2.9 meters, the Polestar 3 embraces a spacious and luxurious interior. The design is characterized by sleek lines, carefully crafted details, and impressive two-tone 21-inch wheels that exude elegance. Notably, the ground clearance of 211 millimeters ensures a smooth ride over various terrains, making it a versatile companion for any adventure.
A Fusion of Scandinavian Elegance
The Polestar 3's design language reflects the essence of Scandinavian elegance. Noteworthy features include a distinctive hood with an aerodynamic slot that aids in generating downforce, as well as unique mirrors on intricately designed legs. The headlights boast the brand's signature T-shaped daytime running lights, further enhancing its striking appearance.
A Visionary Collaboration
A remarkable collaboration between Geely and Volvo, the Polestar 3 emerges as a culmination of their shared expertise and innovative spirit. Leveraging Geely's SEA platform and cutting-edge electronic technology, paired with Volvo's commitment to sustainability and design, this electric crossover seamlessly blends performance and style.
Redefined Luxury in Electric Mobility
In conclusion, the Polestar 3 stands as a testament to the continuous evolution of electric mobility. This luxury electric crossover offers an exceptional driving experience, combining power, range, and sophistication. With its impressive specifications, captivating design, and visionary collaboration between Geely and Volvo, the Polestar 3 asserts its position as a trailblazer in the electric SUV segment.
As the automotive industry accelerates towards a sustainable future, the Polestar 3 paves the way for a new era of electric vehicles that redefine luxury, performance, and environmental responsibility. Embrace the future of electric mobility with the Polestar 3, where elegance meets innovation, and every journey becomes an electrifying experience.