Renault Twizy Specs and Price ⚡ Electric Car
Share Renault Twizy in Social Media:
price (NEW) from:
8700,00
$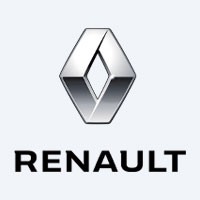 Renault Twizy description ⚡
Technical Specs, Price and Review on the new Renault Twizy.
Renault Twizy: The Quirky Electric Coupe
The Renault Twizy is a fascinating electric coupe that defies convention with its unique design and compact size. Manufactured in Spain, this charming two-seater is a standout in the world of electric vehicles, offering a refreshing take on urban mobility. Let's delve into the specifications and distinctive features that make the Renault Twizy a delightful and unconventional choice for city driving.
Unveiling the Impressive Specifications
| | |
| --- | --- |
| manufactured in | Spain |
| new from ($) | 8700 |
| range (km) | 90 |
| max. speed | 45 |
| sales start | 2022 |
| 0 to100 km/h | unknown |
| power (h.p.) | 17 |
| battery (kWh) | 6.1 |
| car type | coupe |
| drive type | RWD |
With a starting price of $8,700, the Renault Twizy caters to budget-conscious consumers seeking an eco-friendly commuting option. Its range of 90 kilometers and maximum speed of 45 km/h position it as an ideal companion for short city trips and local errands.
An Origin Story of Unconventionality
The journey of the Renault Twizy began in 2009 when Renault showcased the concept car with an unconventional configuration at the Frankfurt car show. The response was overwhelmingly positive, leading Renault to announce plans for mass production in 2011. The production version made its debut in March 2012 at the Geneva Motor Show, captivating audiences with its distinctive design and futuristic charm.
Compact Yet Safe
Despite its compact size and classification in the segment of heavy ATVs, the Renault Twizy performs impressively in safety tests, meeting requirements for frontal, side, and pillar collisions. This assurance of safety brings peace of mind to drivers and passengers alike.
Aesthetics and Convenience in Harmony
The Renault Twizy exudes a playful and charming personality with its pretty "face" and wheels positioned at the corners, ensuring optimal stability. The "guillotine" doors add a touch of drama and flair to the coupe, providing easy access to the cabin. The tandem seating arrangement resembles that of a scooter, creating a unique and enjoyable driving experience.
Efficiency and Environmental Responsibility
Equipped with a 6.1 kWh battery and 17 horsepower, the Renault Twizy emphasizes efficiency and environmental responsibility. While the acceleration to 100 km/h remains unknown, the Twizy focuses on providing a relaxed and eco-conscious journey within urban environments.
Redefining Urban Mobility
In conclusion, the Renault Twizy is a bold expression of Renault's commitment to redefining urban mobility. With its unconventional design, budget-friendly pricing, and eco-friendly performance, the Twizy stands as a testament to the brand's innovative spirit. As cities seek sustainable transportation solutions, the Renault Twizy emerges as an ideal choice for zipping through urban streets with style and environmental consciousness. Experience the joy of driving a quirky electric coupe that captures hearts and turns heads with every mile traveled.