Renault Megane E-Tech Specs and Price ⚡ Electric Car
Share Renault Megane E-Tech in Social Media:
price (NEW) from:
45400,00
$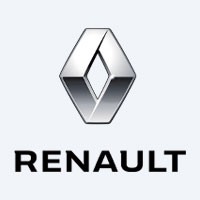 Renault Megane E-Tech description ⚡
Technical Specs, Price and Review on the new Renault Megane E-Tech.
Renault Megane E-Tech: A New Era of Electric Hatchbacks
The Renault Megane E-Tech marks a transformative shift not only in its powertrain but also in its form factor. This stylish electric hatchback, manufactured in France, redefines compact mobility with its modern design and cutting-edge features. Let's dive into the specifications and innovations that make the Renault Megane E-Tech a true standout in the world of electric vehicles.
Unveiling the Impressive Specifications
| | |
| --- | --- |
| manufactured in | France |
| new from ($) | 45400 |
| range (km) | 450 |
| max. speed | 160 |
| sales start | 2022 |
| 0 to100 km/h | 7.5 |
| power (h.p.) | 220 |
| battery (kWh) | 55 |
| car type | hatchback / 5 doors |
| drive type | FWD |
Priced from $45,400, the Renault Megane E-Tech boasts an impressive range of 450 kilometers, making it a reliable companion for both urban commutes and adventurous journeys. With a maximum speed of 160 km/h, this electric hatchback combines efficiency with a touch of thrill.
A Captivating Design with Enhanced Dimensions
The Renault Megane E-Tech, with its length of 4210 mm and width of 1770 mm, embraces a slightly more compact form compared to its internal combustion engine counterparts. Despite this, it remains a head-turner with its LED headlights and retractable front door handles, which come standard. The increase in height to 1500 mm and wheelbase to 2700 mm enhances interior space and comfort for occupants.
Revolutionary CMF-EV Modular Platform
The Renault Megane E-Tech 55 kWh is the first model from Renault to utilize the CMF-EV modular platform, a result of the alliance with Nissan, which also underpins the Nissan Ariya SUV. This advanced platform optimizes the layout for electric vehicles, housing all electrical components in the front. Additionally, the rear multi-link suspension ensures a smooth and controlled ride.
Empowering Performance and Efficiency
The electric heart of the Renault Megane E-Tech delivers a powerful 220 horsepower, offering spirited acceleration and dynamic performance. The 55 kWh battery ensures efficient energy utilization, contributing to an eco-friendly driving experience with reduced emissions.
Front-Wheel Drive for Urban Agility
The Renault Megane E-Tech embraces front-wheel drive, making it ideally suited for agile maneuvering in urban environments. While an all-wheel-drive option is available for certain models on the CMF-EV platform, the Megane E-Tech focuses on delivering a delightful front-wheel-drive experience.
A Symbol of Renault's Electric Vision
In conclusion, the Renault Megane E-Tech emerges as a symbol of Renault's commitment to the electric future. With its innovative platform, captivating design, and advanced technology, this electric hatchback sets new standards in the world of electric mobility. Offering an optimal blend of performance, efficiency, and compactness, the Megane E-Tech is tailored for modern urban lifestyles. As Renault continues to push the boundaries of sustainable transportation, the Megane E-Tech leads the charge towards a cleaner and greener tomorrow.