Mitsubishi i MiEV Specs and Price ⚡ Electric Car
Share Mitsubishi i MiEV in Social Media:
price (NEW) from:
25600,00
$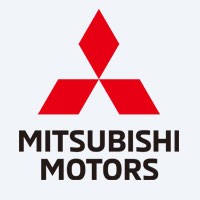 Mitsubishi i MiEV description ⚡
Technical Specs, Price and Review on the new Mitsubishi i MiEV.
Mitsubishi i MiEV: Embracing Comfort and Eco-Friendliness
The Mitsubishi i MiEV, a compact electric hatchback, brings forth a blend of comfort and eco-friendliness, offering a delightful driving experience with its sustainable technology. Let's explore the impressive specifications and features that define this unique electric car.
Introducing the Specifications
Manufactured in Japan, the Mitsubishi i MiEV presents a remarkable option for eco-conscious drivers with its affordable starting price of $25,600. With a range of 85 kilometers and a maximum speed of 130 km/h, this electric hatchback delivers efficiency without compromising on convenience.
| | |
| --- | --- |
| manufactured in | Japan |
| new from ($) | 25600 |
| range (km) | 85 |
| max. speed | 130 |
| sales start | 2015 |
| 0 to100 km/h | 15.9 |
| power (h.p.) | 63 |
| battery (kWh) | 14.5 |
| car type | hatchback / 3 doors |
| drive type | RWD |
A Leisurely Acceleration
While the Mitsubishi i MiEV may not be the fastest in its class, boasting a 0 to 100 km/h acceleration time of 15.9 seconds, it embraces a more relaxed approach to driving. Its focus lies in providing a comfortable and leisurely ride, ideal for city commutes and urban exploration.
Efficient Power and Battery Capacity
With a power output of 63 horsepower and a 14.5 kWh battery, the Mitsubishi i MiEV optimizes energy consumption, contributing to reduced emissions and a greener environment.
City-Friendly Design
As a rear-wheel-drive (RWD) hatchback with three doors, the Mitsubishi i MiEV is designed to navigate city streets with ease. Its compact size and maneuverability make parking in tight spaces a breeze, making it an ideal choice for urban dwellers.
Embrace the Quiet Ride
One of the standout features of electric vehicles is their remarkably quiet operation, and the Mitsubishi i MiEV is no exception. As you glide through the city, the cabin remains serene, offering a tranquil atmosphere for phone calls or pleasant conversations with passengers.
Comfort and Suspension
The Mitsubishi i MiEV is equipped with a comfortable suspension system and precise steering, ensuring a smooth and enjoyable ride. The focus on ride quality makes it an excellent choice for those seeking a comfortable and pleasant driving experience.
An Eco-Conscious Choice
The Mitsubishi i MiEV stands as a testament to the future of sustainable mobility. With its minimal emissions and energy-efficient performance, this electric hatchback presents an eco-conscious choice for those looking to reduce their carbon footprint.
Conclusion: Where Comfort Meets Eco-Friendliness
In conclusion, the Mitsubishi i MiEV emerges as a reliable and environmentally friendly option for eco-conscious drivers. While it may not compete in terms of acceleration and top speed, its focus on comfort, quiet operation, and city-friendly design makes it an attractive choice for urban driving. As the world embraces greener transportation solutions, the Mitsubishi i MiEV plays a significant role in the transition towards a more sustainable future. So, if you seek a comfortable and eco-friendly ride, the Mitsubishi i MiEV is ready to accompany you on your journey towards a greener and more sustainable future.