SKODA ENYAQ iV 80 Specs and Price ⚡ Electric Car
Share SKODA ENYAQ iV 80 in Social Media:
price (NEW) from:
44000,00
$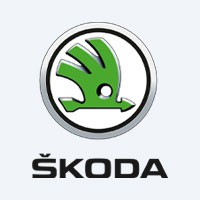 SKODA ENYAQ iV 80 description ⚡
Technical Specs, Price and Review on the new SKODA ENYAQ iV 80.
Discover the SKODA ENYAQ iV 80: Electrifying Performance and Sleek Design
The SKODA ENYAQ iV 80 is an exceptional electric SUV that epitomizes elegance, performance, and innovation. Let's delve into the captivating features of this dynamic vehicle and explore how it is redefining the future of electric mobility.
Unveiling the Specifications
With a range of 420 kilometers and a top speed of 160 km/h, the SKODA ENYAQ iV 80 boasts impressive capabilities that make it a perfect choice for both daily commuting and adventurous road trips.
| | |
| --- | --- |
| manufactured in | Czech Republic |
| new from ($) | 44000 |
| range (km) | 420 |
| max. speed | 160 |
| sales start | 2021 |
| 0 to100 km/h | 6.9 |
| power (h.p.) | 204 |
| battery (kWh) | 77 |
| car type | SUV / 5 doors |
| drive type | RWD |
Embracing Electrifying Performance
The SKODA ENYAQ iV 80 accelerates from 0 to 100 km/h in just 6.9 seconds, harnessing its 204 horsepower to deliver a thrilling driving experience that rivals traditional combustion engines.
Crafted in the Heart of Europe
Manufactured in the Czech Republic, the SKODA ENYAQ iV 80 represents the pinnacle of European engineering and craftsmanship, setting new standards for electric vehicles worldwide.
Innovative Design Meets Timeless Elegance
The designers at SKODA have achieved a harmonious blend of timeless elegance and modern aesthetics in the ENYAQ iV 80. Its distinctive exterior combines sophistication with contemporary design elements.
Luxurious Comfort for Long Journeys
Step inside the ENYAQ iV 80, and you'll be welcomed by a spacious and luxurious interior that ensures utmost comfort for long-distance journeys. Every detail is thoughtfully crafted to enhance the driving experience.
Power-Packed Performance
The SKODA ENYAQ iV 80 is equipped with a 77 kWh battery, delivering powerful and efficient performance that redefines the capabilities of electric vehicles.
Redefining Sustainable Mobility
As a Rear-Wheel Drive (RWD) SUV, the ENYAQ iV 80 strikes the perfect balance between performance and eco-friendliness, contributing to a cleaner and greener environment.
A Versatile SUV for Every Adventure
Whether navigating city streets or venturing off the beaten path, the SKODA ENYAQ iV 80 showcases its versatility, making it the ultimate companion for every journey.
Elevating Driving Dynamics
The ENYAQ iV 80's low ground clearance allows for seamless maneuvering around city obstacles while maintaining exceptional stability and handling.
Experience the Future of Mobility
In conclusion, the SKODA ENYAQ iV 80 has raised the bar for electric vehicles, combining cutting-edge technology with timeless elegance and electrifying performance. With its impressive range, efficient powertrain, and luxurious interior, this electric SUV is a game-changer in the automotive world. As the future of mobility takes center stage, the SKODA ENYAQ iV 80 stands tall as a symbol of progress, innovation, and sustainability. So, step into the future of driving and embrace the electrifying journey with the SKODA ENYAQ iV 80.