PORSCHE Porsche Taycan Specs and Price ⚡ Electric Car
Share PORSCHE Porsche Taycan in Social Media:
price (NEW) from:
79900,00
$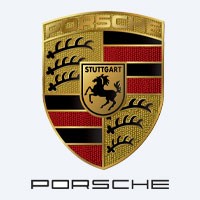 PORSCHE Porsche Taycan description ⚡
Technical Specs, Price and Review on the new PORSCHE Porsche Taycan.
Porsche Taycan: Unleashing Electrifying Power and Performance
Revolutionizing the World of Electric Sports Cars
The Porsche Taycan stands as a testament to Porsche's relentless pursuit of automotive excellence and innovation. As a trailblazer in the world of electric sports cars, the Taycan Turbo redefines expectations with its cutting-edge technology, electrifying power, and captivating design. Let's explore the specifications and features that make the Porsche Taycan an electrifying icon on the roads.
PORSCHE Porsche Taycan Specs:

Powerful Performance
| | |
| --- | --- |
| manufactured in | Germany |
| new from ($) | 79900 |
| range (km) | 431 |
| max. speed | 230 |
| sales start | 2019 |
| 0 to100 km/h | 5.4 |
| power (h.p.) | 469 |
| battery (kWh) | 79.2 |
| car type | coupe |
| drive type | AWD |
At the heart of the Porsche Taycan lies a powerhouse of engineering brilliance. Manufactured in Germany, this electric sports car boasts a thrilling acceleration, reaching 0 to 100 km/h in a mere 5.4 seconds. With a power output of 469 horsepower, the Taycan Turbo effortlessly glides on the road, ensuring an adrenaline-pumping driving experience that leaves a lasting impression.
Unmatched Range and Speed
Equipped with a robust 79.2 kWh battery, the Porsche Taycan offers a remarkable range of 431 kilometers, making it a reliable companion for both daily commutes and long-distance journeys. Embrace the freedom of exploration without the worry of frequent charging stops. Additionally, the Taycan showcases an impressive maximum speed of 230 km/h, delivering a seamless blend of power and performance.
Precision Engineering and Handling
Porsche's commitment to precision engineering shines through in the Taycan's handling capabilities. This all-wheel-drive marvel employs the Porsche 4D Chassis Control, a cutting-edge system that continuously analyzes and synchronizes the chassis in real-time. The result is a ride that epitomizes seamless control and agility, ensuring that every twist and turn on the road is met with utmost precision and confidence.
Innovative Chassis Components
The Porsche Taycan embraces groundbreaking chassis components that elevate its driving dynamics to new heights. The three-chamber adaptive air suspension, combined with electronically controlled shock absorbers, adapts to road conditions, delivering both comfort and performance in perfect harmony. Furthermore, the Taycan Turbo features an electromechanical roll stabilization system that optimizes stability during sharp turns, providing a spine-tingling experience on every corner.
800 V System Voltage - Charging the Future
Porsche leads the charge in electric vehicle technology with the Taycan's 800 V system voltage. Unlike traditional electric cars with a 400 V system voltage, the Taycan harnesses the power of high-voltage charging, allowing for faster and more efficient recharging. Combined with powerful DC charging stations, the Taycan is ready to take on the road with minimal downtime.
Unmistakable Porsche Design
Beyond its exceptional performance, the Porsche Taycan exudes timeless elegance with its unmistakable coupe design. Meticulously crafted in Germany, every curve and contour reflect Porsche's iconic design language. The Taycan captivates onlookers with its dynamic proportions and striking presence, setting new standards for electric sports cars.
Conclusion
In conclusion, the Porsche Taycan transcends the boundaries of electric sports cars, propelling the automotive industry into a thrilling new era. From its impressive power and range to its groundbreaking technology and design, the Taycan emerges as an electrifying force to be reckoned with. As Porsche continues to innovate and lead the way in electric mobility, the Taycan stands as a bold statement of the brand's commitment to pushing the boundaries of automotive excellence.
Experience the exhilaration of electrifying power and precision with the Porsche Taycan - a masterpiece of engineering and a true icon of the road.