PORSCHE Taycan 4S Specs and Price ⚡ Electric Car
Share PORSCHE Taycan 4S in Social Media:
price (NEW) from:
103800,00
$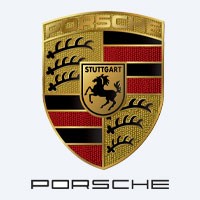 PORSCHE Taycan 4S description ⚡
Technical Specs, Price and Review on the new PORSCHE Taycan 4S.
Porsche Taycan 4S: Electrifying Power and Unparalleled Performance
Introducing the Epitome of Electric Driving
The Porsche Taycan 4S stands as a remarkable testament to the relentless pursuit of automotive excellence by the German manufacturer. As the most powerful version of the electric Taycan model, this stunning coupe redefines the boundaries of electric driving with its electrifying power and unmatched performance. Let's dive into the specifications and features that make the Porsche Taycan 4S a true icon of the road.
PORSCHE Taycan 4S Specs:

Unmatched Power and Acceleration
| | |
| --- | --- |
| manufactured in | Germany |
| new from ($) | 103800 |
| range (km) | 408 |
| max. speed | 250 |
| sales start | 2019 |
| 0 to100 km/h | 4.1 |
| power (h.p.) | 522 |
| battery (kWh) | 79.2 |
| car type | coupe |
| drive type | AWD |
Manufactured in Germany, the Porsche Taycan 4S is a force to be reckoned with, boasting a jaw-dropping acceleration that propels it from 0 to 100 km/h in a mere 4.1 seconds. With an impressive power output of 522 horsepower, this electric coupe delivers an exhilarating driving experience that surpasses expectations.
Extended Range and Thrilling Speed
Equipped with a robust 79.2 kWh battery, the Porsche Taycan 4S offers an extended range of 408 kilometers, empowering drivers to embark on thrilling journeys without the need to compromise on distance. Furthermore, the Taycan 4S reaches a remarkable top speed of 250 km/h, solidifying its position as a top-tier sports car.
All-Wheel Drive and Instant Torque
The Porsche Taycan 4S's all-wheel-drive system ensures superior traction and control in all driving conditions, providing drivers with confidence and peace of mind. Instant torque delivery from the electric motors amplifies the car's responsiveness, creating a seamless and exhilarating driving experience.
Porsche 4D Chassis Control - Precision at Its Finest
At the core of the Taycan 4S's extraordinary handling lies the groundbreaking Porsche 4D Chassis Control system. This innovative technology continuously analyzes and synchronizes the car's chassis in real-time, delivering impeccable control and precision on every twist and turn of the road.
Cutting-Edge Chassis Components
The Taycan 4S's chassis components are designed to elevate its driving dynamics to unparalleled levels. The three-chamber adaptive air suspension, featuring electronically controlled shock absorbers, ensures a harmonious blend of comfort and precision. Additionally, the electromechanical roll stabilization system enhances stability during spirited driving, creating an unforgettable driving experience.
Uncompromising Design
Beyond its exceptional performance, the Porsche Taycan 4S captivates with its striking design. Meticulously crafted in Germany, the coupe's sleek and aerodynamic silhouette exudes elegance and athleticism. The Taycan 4S's design embodies Porsche's iconic aesthetics, merging form and function seamlessly.
Conclusion
In conclusion, the Porsche Taycan 4S exemplifies the pinnacle of electric sports cars, delivering electrifying power, cutting-edge technology, and uncompromising performance. From its lightning-fast acceleration and extended range to its innovative chassis components and captivating design, the Taycan 4S is a testament to Porsche's commitment to automotive excellence.
Get ready to experience the epitome of electric driving with the Porsche Taycan 4S - a masterpiece that sets a new standard for the future of electric mobility.