Smart #3 Specs and Price ⚡ Electric Car
Share Smart #3 in Social Media:
price (NEW) from:
29700,00
$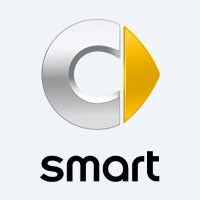 Technical Specs, Price and Review on the new Smart #3.
Smart #3: A New Era of Electric SUVs
In a resounding stride towards the future of electric mobility, Smart has unveiled its latest offering - the Smart #3. This captivating electric SUV has hit the Chinese market with a resounding impact, backed by an attractive price tag and a range of alluring features. With four distinct trims available right from the outset, the Smart #3 is poised to redefine the electric SUV landscape.
A Sibling in Design, a Giant in Performance
| | |
| --- | --- |
| manufactured in | China |
| new from ($) | 29700 |
| range (km) | 440 |
| max. speed | 180 |
| sales start | 2023 |
| 0 to100 km/h | 3.6 |
| power (h.p.) | 422 |
| battery (kWh) | 66 |
| car type | SUV / 5 doors |
| drive type | AWD |
The Smart #3 follows in the footsteps of its smaller counterpart, the Smart #1, with a design language that resonates. However, beyond the similarities in aesthetics lies a world of difference. The Smart #3 boasts a sportier and more rounded silhouette, standing as a testament to its versatile prowess.
Powerful Performance Meets Efficient Design
Leveraging the SEA platform from Geely, the Smart #3 stands tall as a true embodiment of technological synergy. With a length extended by 13 cm compared to the Smart #1 and a wheelbase elongated by 3.5 cm, the Smart #3 subtly amplifies the driving experience. This enhancement, though modest on paper, translates into a distinctive on-road presence.
Trims that Define Excellence
The Smart #3 lineup begins with the Pro+, an entry-level variant that impresses with its simplicity and efficiency. Featuring a single electric motor that powers the front wheels, this version showcases a robust 200 kW (268 hp) output, coupled with a 66 kWh battery pack. The estimated range of 555 km sets the bar high.
Taking a leap forward, the Smart #3 Pulse 4AWD commands attention. Driven by two electric motors propelling all four wheels, this iteration harnesses the powertrain akin to the Volvo XC40 Recharge Performance. Yet, Smart's engineering prowess has tuned it to an impressive 422 hp (315 kW), all while retaining the 66 kWh battery. With a starting price of RMB 239,000 (€31,700), this variant embodies excitement and performance.
The Premium model emerges as an intriguing contender, with specifications that seem paradoxical. Sporting the same motor as the Pro+ and an identical battery, its CLTC range surges to an astonishing 580 km. The allure of extended range is complemented by a starting price of RMB 255,900 (€33,500).
Crowning the lineup is the Smart #3 Brabus, a true embodiment of elegance and dynamism. With distinct interior aesthetics, vibrant hues, and larger wheels, it caters to the discerning seeker of thrill. Despite shared mechanics with the Pulse 4AWD, the Brabus variant delivers an exhilarating experience. Accelerating from 0 to 100 km/h in 3.6 seconds and covering 520 km on a single charge, the Brabus model embodies the pinnacle of sophistication. With a price tag of RMB 289,900 (€38,300), it offers an exclusive blend of performance and luxury.
Innovative Engineering, Inside and Out
Embodying the quintessence of a 5-seat compact SUV, the Smart #3's allure extends beyond its visual appeal. An interior that carries echoes of the Smart #1 welcomes passengers with a t-bone dashboard, a spacious 12.8" center display powered by Snapdragon 8155, and the cutting-edge Smart Pilot Assist - an in-house developed Level 2+ ADAS.
From China to Europe: A Visionary Journey
While the Smart #3 conquers the Chinese market, its sibling, the Smart #1, finds its stride in Europe. With Germany leading the way and France following suit, Europe braces for a new wave of electric mobility. The Smart #3 is set to grace European roads next year, promising swift deliveries as production scales up. While European prices may not mirror the Chinese counterparts, the allure of Smart's innovation remains irresistible.
As the Smart #3 ushers in a new era of electric SUVs, it unfurls a tapestry of efficiency, style, and performance. With its captivating design, advanced features, and an electric heart, it echoes the promise of a smarter, greener future in urban mobility.