Denza N8 Specs and Price ⚡ Electric Car
Share Denza N8 in Social Media:
price (NEW) from:
44600,00
$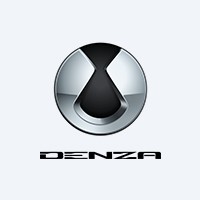 Technical Specs, Price and Review on the new Denza N8.
Denza N8: Pioneering Electric SUV Excellence
In the realm of cutting-edge electric SUVs, the Denza N8 stands tall as a visionary creation, setting new benchmarks for power, style, and innovation. Hailing from China and adorned with an enticing price tag starting from $44,600, the Denza N8 is set to redefine the electric mobility landscape.
Unveiling the Powerhouse
As the curtains rise on the Denza N8, its formidable specifications take center stage. Engineered to perfection in China, this SUV showcases a robust range of 700 km, propelling you effortlessly across vast landscapes.
| | |
| --- | --- |
| manufactured in | China |
| new from ($) | 44600 |
| range (km) | 700 |
| max. speed | 190 |
| sales start | 2023 |
| 0 to100 km/h | 4.3 |
| power (h.p.) | 530 |
| battery (kWh) | 108.8 |
| car type | SUV / 5 doors |
| drive type | AWD |
Beneath its elegant contours lies a powerhouse boasting a staggering 530 horsepower, catapulting the N8 from 0 to 100 km/h in a mere 4.3 seconds. The synergy of a 108.8 kWh battery pack and an all-wheel-drive configuration ensures both power and traction are never compromised.
Sculpted Elegance Meets Formidable Design
The Denza N8's aesthetic journey is one of balance, seamlessly merging form and function. With a body hewn in the dimensions of 4949/1950/1725mm and a wheelbase stretching 2830mm, this medium-to-large SUV commands attention on every road it graces. Its fang-style daytime running lights illuminate the path ahead, while the rear boasts a commanding presence with through-type taillights and a robust anti-scratch plate.
The BEV and PHEV Dichotomy
The Denza N8 comes in two exhilarating avatars - the BEV (Battery Electric Vehicle) and PHEV (Plug-in Hybrid Electric Vehicle). With its roots entrenched in BYD's "π-Motion" design ethos, the N8's striking demeanor is characterized by a closed grille for the BEV variant and a banner-shaped grille for the PHEV variant.
Innovative Interior for Unrivaled Comfort
Step inside the Denza N8 to discover an interior that seamlessly marries technology and comfort. A 15.6-inch touch screen takes center stage, effortlessly connecting you with an array of features. The double-spoke flat-bottom multifunctional steering wheel exudes sophistication, while a floating full LCD instrument panel adds to the modern ambiance. The auditory experience is elevated through a Dynaudio sound system, delivering an immersive soundscape.
Innovative Features for Ultimate Convenience
The Denza N8's quest for innovation extends to every facet of its design. Wireless charging panels grace the interior, offering effortless power replenishment. Passengers in the rear are treated to tray tables and a dedicated LCD touchscreen to control air conditioning. A panoramic sunroof, adorned with a sunshade curtain, provides a touch of luxury and a connection to the world above.
A Glance at the Future
As the Denza N8 makes its grand debut, it steps into the ring to face worthy competitors like Li Auto's L8 and Wey's Lanshan DHT-PHEV. This electric marvel from BYD signifies a promising dawn for the automotive industry, a testament to the relentless pursuit of innovation and excellence.
In summary, the Denza N8 emerges as an embodiment of electric mastery, poised to redefine the realm of SUVs. With its potent powertrain, captivating design, and a host of innovative features, it beckons adventurers and visionaries alike to embrace a future driven by electrifying possibilities.