Huawei Aito M5 EV Specs and Price ⚡ Electric Car
Share Huawei Aito M5 EV in Social Media:
price (NEW) from:
31300,00
$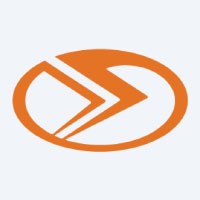 Huawei Aito M5 EV description ⚡
Technical Specs, Price and Review on the new Huawei Aito M5 EV.
Introducing the Revolutionary Huawei Aito M5 EV: Unveiling Technical Marvels
Huawei Aito M5 EV, the trailblazing electric vehicle emerging from the heart of China, is set to redefine the landscape of sustainable transportation. This masterfully engineered SUV brings together groundbreaking technology, extraordinary power, and impeccable style to offer a driving experience that is as exhilarating as it is eco-conscious.
Technical Prowess that Ignites Possibilities
At the core of the Huawei Aito M5 EV lies an arsenal of technical specifications that promises to revolutionize the electric vehicle market.
| | |
| --- | --- |
| manufactured in | China |
| new from ($) | 31300 |
| range (km) | 620 |
| max. speed | 190 |
| sales start | 2023 |
| 0 to100 km/h | 4.5 |
| power (h.p.) | 496 |
| battery (kWh) | 88 |
| car type | SUV / 5 doors |
| drive type | AWD |
With a remarkable range of 620 kilometers, this SUV ensures seamless journeys without the need for frequent recharging. Beneath the hood, an awe-inspiring power of 496 horsepower fuels the Aito M5 EV's acceleration, propelling it from 0 to 100 km/h in just 4.5 seconds. This remarkable performance is underpinned by an 88 kWh battery, seamlessly integrated into its all-wheel-drive system.
Innovative Design Meets Ultimate Functionality
Beyond its technical prowess, the Huawei Aito M5 EV boasts a captivating design that seamlessly blends form and functionality. Measuring 4,785 mm in length, with a height of 1,620 mm, and a width and wheelbase of 1,930 mm and 2,880 mm respectively, this SUV strikes a perfect balance between aesthetics and practicality. The front grille, distinctively sealed off due to the absence of an internal combustion engine, stands as a testament to the vehicle's electric nature. The vertical LED strips have been ingeniously replaced by air curtains, amplifying the SUV's aerodynamic efficiency.
Choice and Performance: Unveiling the Variants
The Aito M5 EV offers enthusiasts a choice between two distinct variants, each tailor-made to cater to diverse preferences and driving demands. The Standard Edition, priced enticingly at $31,300, houses a rear-mounted electric motor that delivers 272 PS (268 hp or 200 kW) and 360 Nm of torque. This configuration translates into a 0-100 km/h sprint in just 7.1 seconds, offering an optimal blend of power and efficiency.
For those seeking an elevated experience, the Performance Edition beckons, with a starting price of $34,000. This variant is equipped with a dual-motor all-wheel-drive system. The front electric motor contributes 224 PS (221 hp or 165 kW) and 315 Nm, while the rear motor delivers a staggering 272 PS (268 hp or 200 kW) and 360 Nm. This elevated power output propels the Aito M5 EV from 0 to 100 km/h in a mere 4.5 seconds, promising an electrifying journey.
Charging Efficiency Redefined
In the pursuit of efficiency, the Huawei Aito M5 EV is equipped to charge from 10% to 90% in just 10.5 hours using a 7 kW AC charger. Additionally, the SUV offers support for DC fast charging, enabling the battery to achieve 30% to 80% charge within 30 minutes with a 100 kW charger. This dynamic charging capability ensures that the Aito M5 EV is always ready to hit the road, delivering a seamless and convenient charging experience.
Stepping into Tomorrow: A Glimpse of the Future
As the curtain rises on the Huawei Aito M5 EV, it heralds a new era of electric mobility, where innovation and sustainability intersect seamlessly. With its impeccable blend of performance, design, and technology, this SUV redefines the electric driving experience. Whether it's the balanced performance of the Standard Edition or the exhilarating acceleration of the Performance Edition, the Aito M5 EV promises a journey that's both electrifying and eco-conscious.
In conclusion, the Huawei Aito M5 EV is a testament to the potential of electric vehicles, encapsulating a vision of the future that's both exciting and sustainable. As the automotive landscape evolves, the Aito M5 EV emerges as a beacon of progress, setting the stage for a future where power and sustainability unite in perfect harmony.