ZEEKR X Specs and Price ⚡ Electric Car
Share ZEEKR X in Social Media:
price (NEW) from:
29000,00
$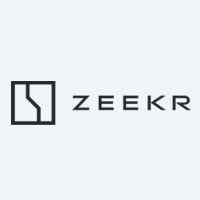 Technical Specs, Price and Review on the new ZEEKR X.
Unveiling the ZEEKR X: The Electric Crossover Revolution
In the fast-evolving landscape of electric vehicles (EVs), the ZEEKR X emerges as a formidable contender. This comprehensive review will delve into the technical specifications, pricing details, and the exceptional features that position the ZEEKR X as a game-changer in the world of electric crossovers.
Technical Prowess: Unveiling the Specifications
Let's kickstart our journey by exploring the technical specifications of the ZEEKR X AWD, where innovation meets power:
| | |
| --- | --- |
| manufactured in | China |
| new from ($) | 29000 |
| range (km) | 445 |
| max. speed | 180 |
| sales start | 2023 |
| 0 to100 km/h | 3.8 |
| power (h.p.) | 428 |
| battery (kWh) | 64 |
| car type | SUV / 5 doors |
| drive type | AWD |
Crafted in China with Precision
Manufactured in China, the ZEEKR X AWD embodies the prowess of Chinese engineering and innovation.
Affordable Entry Point ($29,000)
With a starting price of $29,000, the ZEEKR X AWD offers exceptional value for an electric crossover, making it accessible to a wider range of EV enthusiasts.
Impressive Range (445 km)
The ZEEKR X AWD redefines the boundaries of electric mobility with a remarkable range of 445 kilometers on a single charge. Say goodbye to range anxiety.
Electrifying Speed (Max. 180 km/h)
This electric crossover doesn't compromise on performance. With a maximum speed of 180 kilometers per hour, it's ready to tackle both city streets and highways.
2023: The Year of Arrival
The ZEEKR X is set to make its mark in 2023, offering a glimpse into the future of sustainable transportation.
Instant Acceleration (0 to100 km/h in 3.8 seconds)
Buckle up for a thrilling ride! The ZEEKR X AWD can sprint from 0 to 100 kilometers per hour in just 3.8 seconds, delivering a blend of power and agility.
A Potent Powerhouse (428 h.p.)
Under the hood, the ZEEKR X AWD boasts 428 horsepower, ensuring that you'll experience electrifying acceleration and performance.
Energy-Dense Battery (64 kWh)
The heart of the ZEEKR X AWD is its 64-kilowatt-hour battery pack with Nickel Manganese Cobalt chemistry, ensuring optimal energy density for extended journeys.
SUV Versatility (5 Doors)
With its SUV configuration and five doors, the ZEEKR X AWD combines the spaciousness of an SUV with the versatility of a compact crossover.
All-Wheel Drive Dominance (AWD)
The ZEEKR X AWD's all-wheel drive system guarantees exceptional traction and control, making it a reliable companion in various driving conditions.
The ZEEKR X: An Electric Marvel
The ZEEKR X is not just another electric crossover; it's a revolution in motion. Here's why it stands out:
Geely's Sustainable Electric Architecture
Built on Geely's Sustainable Electric Architecture, the ZEEKR X shares its foundations with esteemed counterparts like the Volvo EX30 and Smart #1 crossover. This pedigree ensures robust engineering and performance.
Affordability Meets Innovation
With a competitive starting price, the ZEEKR X AWD democratises electric mobility, making it an appealing choice for those looking to embrace the EV revolution.
Optimized Battery Chemistry
The 66-kilowatt-hour battery pack, fortified with Nickel Manganese Cobalt chemistry, delivers an impressive range, ensuring that you can embark on longer journeys with confidence.
Global Ambitions
ZEEKR's ambitions extend beyond China, with plans to enter the European market. Their goal to deliver 40,000 units of the ZEEKR X this year showcases their commitment to expansion.
Sustainable Growth
ZEEKR's remarkable growth trajectory is evident in their sales figures. From selling 71,941 vehicles in China last year, they're poised to target a global sales volume of 650,000 units by 2025.
Conclusion: Elevating Electric Mobility
In conclusion, the ZEEKR X AWD emerges as a frontrunner in the world of electric crossovers. With its impressive technical specifications, affordability, and a commitment to sustainable mobility, it's an EV that paves the way for a cleaner and exhilarating driving experience. Don't miss the opportunity to be part of the ZEEKR revolution – invest in the ZEEKR X AWD and elevate your electric mobility to new heights. It's more than a car; it's a statement of innovation and progress.