Polestar 4 Specs and Price ⚡ Electric Car
Share Polestar 4 in Social Media:
price (NEW) from:
75000,00
$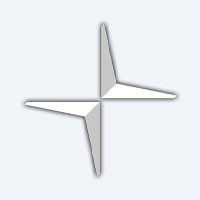 Technical Specs, Price and Review on the new Polestar 4.
Polestar 4: Unveiling the Future of Electric Mobility
In the ever-evolving landscape of electric vehicles, the Polestar 4 emerges as a true game-changer. This comprehensive review will take you on a journey through the technical specifications, pricing details, and the extraordinary features that make the Polestar 4 a standout in the world of electric cars.
Technical Marvel: Exploring the Specifications
Let's kick off our exploration by diving into the technical specifications of the Polestar 4, where innovation meets performance:
| | |
| --- | --- |
| manufactured in | China |
| new from ($) | 75000 |
| range (km) | 475 |
| max. speed | 200 |
| sales start | 2024 |
| 0 to100 km/h | 3.8 |
| power (h.p.) | 536 |
| battery (kWh) | 94 |
| car type | sedan |
| drive type | AWD |
Crafted in China: Where Innovation Thrives
Manufactured in China, the Polestar 4 reflects the country's prowess in EV manufacturing and innovation. It's a testament to China's commitment to leading the electric mobility revolution.
Affordable Luxury ($75,000)
With a starting price of $75,000, the Polestar 4 offers a remarkable blend of luxury and cutting-edge technology, making it an attractive option for those seeking a premium EV experience.
Impressive Range (475 km)
The Polestar 4 redefines the boundaries of electric mobility with a remarkable range of 475 kilometers on a single charge. Say goodbye to range anxiety and embrace long-distance journeys with confidence.
Electrifying Speed (Max. 200 km/h)
This electric marvel doesn't compromise on performance. With a top speed of 200 kilometers per hour, it's ready to deliver a thrilling driving experience on both highways and city streets.
2024: The Year of Innovation
The Polestar 4 made its grand debut at the 2024 Shanghai Auto Show, setting a new standard for electric vehicles worldwide. It's a testament to Polestar's commitment to pushing the boundaries of EV technology.
Instant Acceleration (0 to 100 km/h in 3.8 seconds)
Buckle up for an exhilarating ride! The Polestar 4's acceleration is nothing short of impressive, going from 0 to 100 kilometers per hour in just 3.8 seconds.
A Powerhouse Unleashed (536 h.p.)
Under the hood, the Polestar 4 boasts an astonishing 536 horsepower, ensuring that you'll experience jaw-dropping performance every time you hit the accelerator.
Innovative Battery Technology (94 kWh)
The heart of the Polestar 4 is its groundbreaking 94-kilowatt-hour battery, setting new standards for energy density and driving range in the EV segment.
Sedan Elegance: Aesthetic and Functional
With its sedan configuration, the Polestar 4 seamlessly combines aesthetic elegance with functional design, catering to those who appreciate both style and substance.
All-Wheel Drive Dominance (AWD)
The Polestar 4's all-wheel-drive system guarantees exceptional traction and control, whether you're navigating challenging terrain or enjoying a smooth urban drive.
The Polestar 4: A Revolution on Wheels
The Polestar 4 represents a paradigm shift in electric mobility. Here's why it stands out in the competitive EV market:
SUV Coupé Design
Described as an "SUV coupé," the Polestar 4 showcases Polestar's commitment to sophisticated design and high performance in the electric vehicle segment. It seamlessly combines the versatility of an SUV with the sleekness of a coupé.
Dual Motor Powerhouse
The Polestar 4 offers both single and dual motor configurations. The single motor variant impresses with a range of up to 560 kilometers, while the dual motor version takes performance to new heights. With a 400 kW (544 hp) electric motor, the dual motor SUV accelerates from zero to 100 km/h in a mere 3.8 seconds, setting new standards for electric SUVs.
Polestar's Commitment to Sustainability
Beyond its exceptional performance, the Polestar 4 is a testament to Polestar's commitment to sustainability. By creating innovative and efficient electric vehicles, Polestar is contributing to a cleaner and more sustainable future.
Conclusion: A Drive into Tomorrow
In conclusion, the Polestar 4 represents the future of electric mobility. With its impressive technical specifications, affordability, and a commitment to performance and sustainability, it's more than just a car; it's a statement of innovation and progress. Don't miss the opportunity to be part of the Polestar revolution – invest in the Polestar 4 and experience a new era of electric driving. It's a journey into tomorrow, where power, elegance, and sustainability converge on the road.