VOLKSWAGEN E-Lavida Specs and Price ⚡ Electric Car
Share VOLKSWAGEN E-Lavida in Social Media:
price (NEW) from:
21000,00
$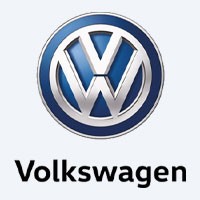 VOLKSWAGEN E-Lavida description ⚡
Technical Specs, Price and Review on the new VOLKSWAGEN E-Lavida.
Volkswagen E-Lavida: An Efficient and Affordable Electric Sedan
Volkswagen E-Lavida: Compact Electric Luxury
The Volkswagen E-Lavida, manufactured in China by Volkswagen, is a comfortable and efficient all-electric sedan that promises to deliver the classic Volkswagen driving experience with the modern benefits of an electric powertrain.
Performance and Range:

VOLKSWAGEN E-Lavida Specs
The E-Lavida is equipped with a 134 horsepower electric motor that propels the car to a top speed of 150 km/h, with an impressive 0 to 100 km/h acceleration time of just 7 seconds.
| | |
| --- | --- |
| manufactured in | China |
| new from ($) | 21000 |
| range (km) | 278 |
| max. speed | 150 |
| sales start | 2019 |
| 0 to100 km/h | 7 |
| power (h.p.) | 134 |
| battery (kWh) | 40 |
| car type | sedan |
| drive type | FWD |
It comes with a 40 kWh battery that can deliver a range of up to 278 kilometers on a single charge, based on the NEDC cycle.
Notably, the battery can reach 80% charge in just 40 minutes using an express charging station, providing considerable convenience for drivers who need to recharge quickly.
Design and Features
Externally, the E-Lavida closely resembles its gasoline counterparts but boasts a unique radiator grille and different decorative linings on the bumpers. Inside, the car features an analog instrument cluster, setting it apart from many digital-heavy electric vehicles.
While it may not have all the bells and whistles of some higher-end electric vehicles, the E-Lavida is a stylish and efficient choice for those interested in transitioning to an electric vehicle without sacrificing comfort or reliability.
Affordability and Value
With a starting price of $21,000, the E-Lavida offers excellent value for an electric vehicle. It's competitively priced against similar models, such as the Nissan Sylphy Zero Emission, making it an attractive choice for budget-conscious consumers looking to switch to an electric vehicle.
In summary, the Volkswagen E-Lavida presents a compelling blend of performance, efficiency, and affordability. With its efficient electric motor, quick charge times, and comfortable interior, the E-Lavida makes a strong case for those considering a transition to electric vehicles.