Volkswagen ID.3 Pro Specs and Price ⚡ Electric Car
Share Volkswagen ID.3 Pro in Social Media:
price (NEW) from:
39500,00
$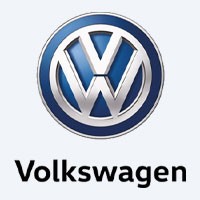 Volkswagen ID.3 Pro description ⚡
Technical Specs, Price and Review on the new Volkswagen ID.3 Pro.
Unleashing the Future: Introducing the Volkswagen ID.3 Pro 62 kWh
In the realm of cutting-edge electric vehicles, the Volkswagen ID.3 Pro 62 kWh stands tall as a symbol of modernity and innovation. This remarkable hatchback, proudly manufactured in Germany, represents Volkswagen's commitment to a greener and sustainable future. In this article, we'll dive into the captivating design, impressive specifications, and the driving experience offered by the Volkswagen ID.3 Pro 62 kWh.
Aesthetics That Define the Future
Volkswagen has poured meticulous effort into crafting an electric car that stands out from the crowd.
| | |
| --- | --- |
| manufactured in | Germany |
| new from ($) | 39500 |
| range (km) | 425 |
| max. speed | 160 |
| sales start | 2021 |
| 0 to100 km/h | 7.3 |
| power (h.p.) | 204 |
| battery (kWh) | 62 |
| car type | hatchback / 5 doors |
| drive type | RWD |
The ID.3 Pro 62 kWh is an instant eye-catcher, effortlessly displaying its electric identity while staying true to the timeless DNA of the German brand. The design team has successfully amplified the car's appearance, giving it a distinct and futuristic look. With its sleek contours and reduced air resistance, the front of the car appears seamless, creating a cohesive and aerodynamic profile. The ultrashort hood adds to the overall allure, presenting the Volkswagen ID.3 Pro 62 kWh as a harmonious and dynamic single-volume car.
Specifications and Performance
Beyond its striking appearance, the Volkswagen ID.3 Pro 62 kWh packs a punch when it comes to specifications and performance. The car is equipped with a robust 62 kWh battery, empowering it with an impressive range of 425 kilometers on a single charge. This substantial range ensures that drivers can confidently embark on extended journeys without the need for frequent recharges.
Under the hood, the Volkswagen ID.3 Pro 62 kWh boasts an electric motor capable of generating 204 horsepower. This substantial power output enables the car to accelerate from 0 to 100 km/h in just 7.3 seconds, delivering a smooth and exhilarating driving experience.
Eco-Friendly and Sustainable
As the world embraces sustainable mobility, the Volkswagen ID.3 Pro 62 kWh emerges as a frontrunner in the electric vehicle segment. By utilizing clean and renewable energy, this hatchback actively contributes to reducing carbon emissions and promoting a cleaner environment.
Sales and Availability
The Volkswagen ID.3 Pro 62 kWh made its grand entrance into the market in 2021, marking a significant milestone in Volkswagen's electric vehicle journey. Priced competitively at ($)39500, this electric hatchback offers exceptional value for money, making it an enticing option for eco-conscious drivers seeking a seamless and enjoyable driving experience.
Embrace the Future with Volkswagen ID.3 Pro 62 kWh
In conclusion, the Volkswagen ID.3 Pro 62 kWh encapsulates the future of driving, combining state-of-the-art technology with an elegant and futuristic design. Its impressive range, powerful performance, and eco-friendly nature position it as a true game-changer in the world of electric vehicles. Whether you're a tech enthusiast or an eco-conscious driver, the Volkswagen ID.3 Pro 62 kWh is ready to redefine your driving experience and pave the way for a sustainable tomorrow.