VOLKSWAGEN ID 4 GTX Specs and Price ⚡ Electric Car
Share VOLKSWAGEN ID 4 GTX in Social Media:
price (NEW) from:
57192,00
$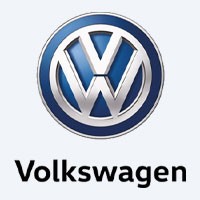 VOLKSWAGEN ID 4 GTX description ⚡
Technical Specs, Price and Review on the new VOLKSWAGEN ID 4 GTX.
Volkswagen ID 4 GTX: Electric Power Meets Traditional Volkswagen Performance
Volkswagen ID 4 GTX: Delivering Electric Performance in a SUV
The Volkswagen ID 4 GTX is a prime example of Volkswagen's commitment to their ID brand, symbolizing their transition towards electric vehicle production. Manufactured in Germany, the ID 4 GTX marks the beginning of the company's new performance-inspired electric GTI models under the GTX name.
Performance and Range:

VOLKSWAGEN ID 4 GTX Specs
The ID 4 GTX is based on the standard ID.4 electric SUV but comes equipped with an additional motor on the front axle.
| | |
| --- | --- |
| manufactured in | Germany |
| new from ($) | 57192 |
| range (km) | 482 |
| max. speed | 160 |
| sales start | 2021 |
| 0 to100 km/h | 6.2 |
| power (h.p.) | 295 |
| battery (kWh) | 77 |
| car type | SUV / 5 doors |
| drive type | AWD |
This inclusion boosts the total power output to an impressive 295 horsepower, resulting in a 0 to 100 km/h acceleration time of 6.2 seconds and a maximum speed of 180 km/h.
While the top speed is lower than the current Golf GTI, the ID 4 GTX offers a range of 484 kilometers under ideal conditions, making it a practical choice for daily use. During mixed driving conditions, including rural, highway, and city roads, the vehicle demonstrated a range of 350 kilometers on a single charge.
Design and Features
As a five-door SUV, the ID 4 GTX offers ample space and practicality. Inside, it provides a contemporary design aesthetic that combines traditional Volkswagen comfort with futuristic electric car touches. Its exterior, like other vehicles in the ID line, boasts a sleek and modern look that is both stylish and aerodynamically efficient.
Affordability and Value
The Volkswagen ID 4 GTX is priced from $57,192, placing it in the mid to high range of electric vehicles. However, given its performance, range, and the reputation of the Volkswagen brand, the ID 4 GTX offers good value for those seeking an electric vehicle with sporty performance.
In conclusion, the Volkswagen ID 4 GTX provides a convincing blend of performance, practicality, and electric efficiency. It is a testament to Volkswagen's dedication to electric vehicle production and a promising indicator of what's to come in their GTX lineup.