Voyah Passion ( Voyah Chasing Light EV) Price and Specs
Added to the EV Database on 23 October 2023
Share Voyah Passion ( Voyah Chasing Light EV) in Social Media:
price (NEW) from:
44800,00
$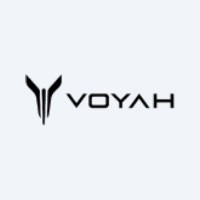 Voyah Passion ( Voyah Chasing Light EV) Review ⚡
Technical Specifications, Price and Review on the new Voyah Passion ( Voyah Chasing Light EV).
Voyah Passion (Voyah Chasing Light EV): A Beacon of Advanced Mobility
Voyah, the illustrious NEV brand of Dongfeng Motor Corporation, heralds its prowess in electric vehicle innovation with the Voyah Passion (internationally known as Voyah Chasing Light EV). Reflecting its Chinese essence, 'Zhuiguang' or 'Chasing Light', this sedan offers a blend of traditional values and futuristic visions.
Key Technical Specifications:
| | |
| --- | --- |
| manufactured in | China |
| new from ($) | 44800 |
| range (km) | 800 |
| max. speed | 210 |
| sales start | 2023 |
| 0 to100 km/h | 3.8 |
| power (h.p.) | 510 |
| battery (kWh) | 109 |
| car type | sedan |
| drive type | AWD |
Origin: Crafted with finesse in China
Price Point: Positioned at $44,800
Travel Range: An impressive 800 km
Max Speed: Dashing up to 210 km/h
Launch Year: 2023 beckons with Passion's debut
Acceleration: 0 to 100 km/h in a swift 3.8 seconds
Power: A robust 510 horsepower
Battery Capacity: A substantial 109 kWh
Vehicle Type: A chic and sophisticated sedan
Drive: All-Wheel Drive (AWD) for versatile terrains
Decoding the Voyah Passion:
Design & Aesthetics:
The Passion showcases a fresh front face, adorned with a grand grille and a sporty bumper, while retaining its mammoth dimensions.
The sedan's colossal structure boasts dimensions of 5088/1970/1505 mm and a 3000 mm wheelbase.
Wheel enthusiasts have the option between 245/50 R19 or 245/45 R20 wheels.
Performance & Power:
The Voyah Passion PHEV operates through a DFMC15TE2 1.5-liter turbocharged ICE, yielding 136 hp.
Augmented by two electric motors: a 177 hp one in the front and a 218 hp one at the rear.
The combined power output remains a mystery, teasing enthusiasts.
Battery & Range:
Armed with a 25.6-kWh ternary (NMC) battery, the Passion PHEV pledges up to 101 km on a sole charge. The mixed range extends to approximately 1,000 km.
Interiors & Comfort:
A luxurious 5-seater arrangement awaits occupants.
Rear passengers can revel in electronic adjustments, heating, ventilation, and even massage functionalities.
Voyah: The Brand Behind the Passion
Voyah, operating under Dongfeng Motor Corporation, dedicates itself to upscale NEV vehicles. Their arsenal boasts a diverse range, from the Voyah Free SUV and the Voyah Dream MPV to the much-anticipated Voyah Passion sedan. With its sights on global horizons, Voyah is expanding its footprint beyond China into European markets.
Closing Thoughts:
The Voyah Passion (Voyah Chasing Light EV) encapsulates the brand's essence: a pursuit of perfection and a beacon of the future. With its impending release in 2023, the automotive realm keenly awaits the impact this electric marvel will imprint on the electric mobility landscape.
Revolutionary. Radiant. Remarkable. That's the Voyah Passion for you.