GARIA GOLF CAR Price and Specs
Added to the EV Database on 17 November 2023
Share GARIA GOLF CAR
price (NEW) from:
14900,00
$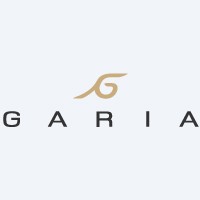 Technical Specifications, Price and Review on the new GARIA GOLF CAR Golf Cart.
GARIA GOLF CAR: A Detailed Overview
The GARIA GOLF CAR, a masterpiece of Danish engineering, stands as a symbol of luxury in the world of golf carts. Launched in 2022, this golf car is the epitome of performance, versatility, and elegance, designed to transform the golfing experience into something extraordinary.
| | |
| --- | --- |
| manufactured in | Denmark |
| range (km) | 64 |
| max. speed (km/h) | 30 |
| sales start | 2022 |
| battery (kWh) | unknown |
| passengers (qty) | 1 passenger seat |
| battery type | lead-acid |
GARIA GOLF CAR Specs and Features
Performance and Efficiency
Max Speed: With a top speed of 30 km/h, the GARIA GOLF CAR is perfectly suited for golf course navigation and leisurely rides.
Driving Range: It offers a practical range of 64 kilometers, ideal for extensive golf sessions and exploration.
Power and Battery
Battery Specifications: While the exact kWh rating is unspecified, the GARIA GOLF CAR's lead-acid battery is crafted for durability and consistent performance.
Design and Practicality: This golf car combines practicality with stunning aesthetics, including optional luxury features like a built-in refrigerator.
Construction and Durability
Chassis and Build: Constructed with a premium E-Coated steel frame and a robot-welded aluminum roof, the GARIA GOLF CAR promises exceptional stability and durability.
GARIA GOLF CAR Interior and Exterior
Interior Luxury
Spacious Cabin: The interior is designed with spaciousness and luxury in mind, offering comfort and convenience for the golfer.
Luxury Features: Options such as golf ball storage and refrigeration units elevate the GARIA GOLF CAR to a new level of luxury.
Exterior Design
Elegant Aesthetics: The GARIA GOLF CAR's design reflects a blend of elegance and functionality, appealing to discerning golfers and leisure enthusiasts.
Quality Materials: High-quality materials and craftsmanship ensure the golf car's longevity and aesthetic appeal.
GARIA GOLF CAR Price and Value
Priced as one of the world's most luxurious golf carts, the GARIA GOLF CAR offers unmatched value in terms of features, design, and performance.
Review and Release Date
Market Reception
The GARIA GOLF CAR has been acclaimed for its luxurious features and innovative design, appealing to those seeking a premium golfing experience.
Its combination of practicality and luxury has made it a popular choice among high-end consumers.
Release Date and Evolution
Launched in 2022, the GARIA GOLF CAR is a fresh addition to the luxury golf cart market, eagerly anticipated by golf enthusiasts and luxury seekers alike.
Conclusion
The GARIA GOLF CAR redefines the concept of a golf cart, transitioning it from a mere vehicle to a symbol of luxury and innovation. With its impressive specifications, elegant design, and advanced features, it stands as the ultimate choice for those seeking luxury, comfort, and performance in their golfing experience.