STAR CLASSIC XP-2 Price and Specs
Added to the EV Database on 07 November 2023
Share STAR CLASSIC XP-2
price (NEW) from:
12299,00
$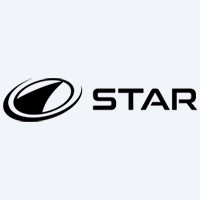 STAR CLASSIC XP-2 Review ⚡
Technical Specifications, Price and Review on the new STAR CLASSIC XP-2 Golf Cart.
STAR CLASSIC XP-2 Golf Cart: Your Exceptional Electric Ride
This review will provide you with a detailed analysis of the technical specifications, pricing information, and a comprehensive overview of the STAR CLASSIC XP-2 Golf Cart. Discover how this versatile electric vehicle, proudly manufactured in the USA, delivers an exceptional driving experience.
Introducing the STAR CLASSIC XP-2 Golf Cart
| | |
| --- | --- |
| manufactured in | USA |
| range (km) | unknown |
| max. speed (km/h) | 35 |
| sales start | 2021 |
| battery (kWh) | 4 |
| passengers (qty) | 1 |
| battery type | lithium-ion |
Made in the USA The STAR CLASSIC XP-2 Golf Cart represents American craftsmanship and innovation, promising an outstanding driving experience.
Impressive Range (Exact Range Not Specified) While the exact range remains unspecified, the STAR CLASSIC XP-2 offers a dependable drive, ensuring you can venture without concerns of running out of power.
Maximum Speed of 35 km/h With a top speed of 35 kilometers per hour, this golf cart guarantees a smooth and efficient ride, whether you're navigating city streets or country roads.
Debut in 2021 The STAR CLASSIC XP-2 made its debut in 2021, showcasing the latest advancements in electric golf cart technology.
Robust 4 kWh Lithium-ion Battery Equipped with a sturdy 4 kWh lithium-ion battery, this golf cart ensures long-lasting power, contributing to an eco-conscious and reliable ride.
Comfortable Seating for One Passenger Featuring spacious seating for one passenger, the STAR CLASSIC XP-2 Golf Cart offers a comfortable and convenient driving experience.
STAR EV: Driving Your Adventure
STAR Electric Vehicles (EVs) are your ideal companions for all your journeys, whether you're exploring urban streets or venturing into the countryside. These vehicles are engineered to take you wherever adventure beckons, offering a quiet and smooth ride that elevates your driving experience. With their impressive long-range capabilities, STAR EVs unlock new opportunities for year-round adventures. Despite their compact size, they provide ample room and secure compartments for stowing personal items, catering to a variety of needs.
Classic Good Looks
The STAR CLASSIC XP-2 Golf Cart belongs to STAR's Classic model lineup, characterized by its timeless style and classic aesthetics. This model has garnered popularity for its consistent performance, reliability, and budget-friendly pricing. It's designed to be user-friendly and practical, appealing to a diverse range of drivers.
In Conclusion
In summary, the STAR CLASSIC XP-2 Golf Cart offers an exceptional electric driving experience, proudly crafted in the USA. While the exact range is not specified, its performance, reliability, and comfort are sure to impress. Whether you're cruising through city streets or embarking on countryside adventures, this golf cart is your reliable companion. STAR EV's commitment to quality ensures that your journeys are both enjoyable and hassle-free. If you're in search of a dependable and budget-friendly golf cart with classic charm, the STAR CLASSIC XP-2 is a worthy choice.