MINGHONG S1-PRO Price and Specs
Added to the EV Database on 07 November 2023
Share MINGHONG S1-PRO
price (NEW) from:
1299,00
$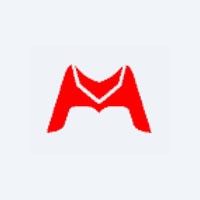 Technical Specifications, Price and Review on the new MINGHONG S1-PRO Golf Cart.
MINGHONG S1-PRO: Transforming Urban Commuting
This review will thoroughly explore the technical specifications, pricing details, and key features of the new MINGHONG S1-PRO. Learn how this cutting-edge mini electric car from China is reshaping urban transportation.
Introducing the MINGHONG S1-PRO
| | |
| --- | --- |
| manufactured in | China |
| range (km) | 220 |
| max. speed (km/h) | 35 |
| sales start | 2022 |
| battery (kWh) | 3.5 |
| passengers (qty) | 3 passengers and 1 driver |
| battery type | lithium-ion |
Made in China MINGHONG proudly manufactures the S1-PRO, showcasing Chinese innovation and craftsmanship, offering a blend of style and efficiency.
Impressive 220 km Range With an exceptional range of 220 kilometers on a single charge, this electric mini car assures you of extensive coverage without worrying about frequent recharges.
Maximum Speed of 35 km/h The S1-PRO achieves a top speed of 35 kilometers per hour, delivering a dynamic and eco-conscious driving experience for urban commuters.
Debut in 2022 The MINGHONG S1-PRO made its market entry in 2022, featuring the latest advancements in electric vehicle technology.
Efficient 3.5 kWh Lithium-ion Battery It relies on a 3.5 kWh lithium-ion battery for power, making it eco-friendly and energy-efficient, reducing your environmental impact.
Spacious Seating for 3 Passengers and 1 Driver Its roomy interior comfortably seats three passengers and one driver, making it ideal for urban journeys and short trips.
Battery Options for Your Needs You can choose between a (60/72)V 50AH battery, tailoring the vehicle to your specific requirements.
Elevating Efficiency and Affordability
The MINGHONG S1-PRO stands out by combining style, efficiency, and affordability for urban commuters.
Enhanced Energy Efficiency
One remarkable feature of the S1-PRO is its improved energy efficiency, offering longer journeys on a single charge, reducing the need for frequent recharging, and enhancing the convenience of electric mobility.
Eco-Friendly and Cost-Effective
While exact pricing may vary, the S1-PRO is designed to provide an affordable and eco-conscious transportation solution, enabling you to contribute to a cleaner environment while enjoying cost-effective commuting.
Reliability with a History
With a brand history spanning 25 years, MINGHONG assures top-notch performance and safety for the S1-PRO. The brand's reputation for delivering reliable and innovative vehicles ensures your peace of mind on the road.
Versatile Performance
The S1-PRO's compact dimensions, four-wheel disc brakes, and impressive 30-degree climbing capability make it a versatile choice for navigating various terrains. Whether you're in the city or exploring challenging landscapes, this mini electric car caters to your needs.
In Conclusion
In conclusion, the MINGHONG S1-PRO offers an innovative option for urban commuters seeking style, efficiency, and reliability. This compact electric vehicle provides an eco-conscious and cost-effective transportation solution. With its impressive range, spacious interior, and flexible battery options, the S1-PRO addresses a wide range of needs. MINGHONG's commitment to quality and safety ensures you can enjoy a worry-free experience on the road. Whether you're searching for an eco-friendly urban commuter or a practical transportation solution, the MINGHONG S1-PRO stands out with its innovative design and performance.