BYD 6R REFUSE TRUCK Specs and Price ⚡ Electric Truck
Share BYD 6R REFUSE TRUCK in Social Media: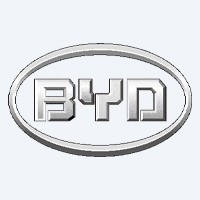 BYD 6R REFUSE TRUCK description ⚡
Technical Specs, Price and Review on the new BYD 6R REFUSE TRUCK.
Emerging from China's technological vanguard, the BYD 6R Garbage Truck signifies an impressive blend of efficiency and technology. Commencing at a highly competitive price of $120,000, this revolutionary vehicle pledges unparalleled performance and dependability. This exemplar of the BYD 6R series symbolizes the zenith of green technology, harmoniously blending sustainability and exceptional performance.
Driving the Future: The Powerhouse of BYD 6R Garbage Truck
| | |
| --- | --- |
| manufactured in | China |
| new from ($) | 85000 |
| range (km) | 201 |
| battery (kWh) | 221 |
| sales start | 2020 |
| curb weight (kg) | 5091 |
Manufacturing location: China Starting price: $85,000 Travel range: 201 km Battery capacity: 221 kWh Launch year: 2020 Curb weight: 5091 kg
At the core of the BYD 6R Garbage Truck lies its trailblazing technologies, featuring cutting-edge batteries, advanced control systems, and superior motors. All these elements have been scrupulously engineered, rigorously assessed, and synthesized by BYD to ensure optimal performance and unrivaled endurance.
Harnessing the Potential: BYD's Smart Software Solutions
The 6R Garbage Truck draws upon BYD's exclusive software, fine-tuning power and torque delivery. This advanced system propels the vehicle to the forefront of waste management operations, guaranteeing superior performance and efficiency.
The Power Source Redefined: Innovative Battery Design of the BYD 6R Garbage Truck
Central to the BYD 6R's extraordinary performance lies its groundbreaking battery technology. Masterfully engineered, the 6R's battery possesses the capacity to finish an entire route while preserving a zero-emissions output. This groundbreaking feature raises the bar in terms of environmental stewardship, reflecting BYD's dedication to sustainable solutions.
In summary, the BYD 6R Garbage Truck is not just a high-tech vehicle, but also a testament to the future of eco-friendly, efficient waste management solutions. BYD's emphasis on sustainable practices is revolutionizing the refuse collection industry, providing a glimpse into the future where advanced technology and environmental responsibility can coexist harmoniously.