BYD 8R REFUSE TRUCK Specs and Price ⚡ Electric Truck
Share BYD 8R REFUSE TRUCK in Social Media: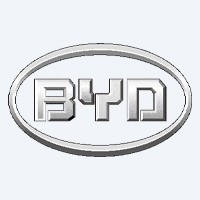 BYD 8R REFUSE TRUCK description ⚡
Technical Specs, Price and Review on the new BYD 8R REFUSE TRUCK.
Crafted with precision in the heart of China, the BYD 8R Refuse Truck is the epitome of technological prowess and efficiency. With a price point starting from a competitive $120,000, this groundbreaking vehicle promises top-notch performance and reliability. The BYD 8R Refuse Truck represents the apex of eco-friendly engineering, merging sustainability with superior performance.
Innovative Core Technologies: Powering the BYD 8R Refuse Truck
| | |
| --- | --- |
| manufactured in | China |
| new from ($) | 120000 |
| range (km) | 130 |
| battery (kWh) | 295 |
| sales start | 2020 |
| curb weight (kg) | 9800 |
The essence of the BYD 8R Refuse Truck lies in its innovative core technologies, which include advanced batteries, state-of-the-art control systems, and high-performance motors. All these components are meticulously designed, exhaustively tested, and integrated by BYD to ensure peak performance and unmatched endurance.
BYD's Ingenious Software Optimization
Harnessing the power of BYD's proprietary software, the 8R Refuse Truck optimizes power and torque delivery. This technology gives the vehicle an edge in refuse collection operations, ensuring superior performance and efficiency.
Revolutionary Battery Chemistry: The Heart of the BYD 8R Refuse Truck
An integral part of the BYD 8R's exceptional performance is its advanced battery chemistry. Engineered to perfection, the BYD 8R's battery holds enough energy to complete an entire route while maintaining a zero-emissions output. This elevates the vehicle to a whole new level of environmental friendliness, showcasing BYD's commitment to sustainable practices.
In summary, the BYD 8R Refuse Truck offers an amalgamation of cutting-edge technology, reliable performance, and eco-friendly practices. Designed to revitalize the waste management industry, the BYD 8R Refuse Truck is truly a testament to BYD's revolutionary approach to vehicular engineering.