Ford E-Transit Chassis Cab Price and Specs
Added to the EV Database on 08 November 2023
Share Ford E-Transit Chassis Cab in Social Media:
price (NEW) from:
46495,00
$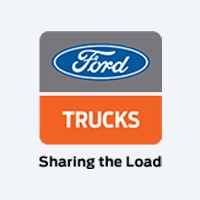 Ford E-Transit Chassis Cab Review ⚡
Technical Specifications, Price and Review on the new Ford E-Transit Chassis Cab.
The Ford E-Transit Chassis Cab: Versatile Mobility for Your Business
When it comes to versatile mobility solutions for your business, the Ford E-Transit Chassis Cab stands out as a top choice. In this review, we will delve into the various aspects of this remarkable vehicle, showcasing its capabilities, specifications, and the benefits it brings to your fleet. As a business owner or fleet manager, you'll discover why the E-Transit Chassis Cab is an ideal choice for your commercial needs.
| | |
| --- | --- |
| manufactured in | United Kingdom |
| new from ($) | 46495 |
| range (km) | 203 |
| battery (kWh) | 68 |
| sales start | 2023 |
| curb weight (kg) | 1760 |
Overview
The Ford E-Transit Chassis Cab is a powerhouse of innovation designed to cater to the diverse requirements of modern businesses. Whether you're in the delivery, construction, or service industry, this vehicle offers a myriad of advantages that can help streamline your operations.
Key Features
Let's begin by highlighting some of the key features that set the Ford E-Transit Chassis Cab apart:
Electric Powertrain: The E-Transit Chassis Cab is an all-electric vehicle, making it eco-friendly and cost-efficient in the long run. With zero tailpipe emissions, you'll contribute to a cleaner environment while reducing operational costs.

Impressive Payload: This chassis cab offers an impressive payload capacity, allowing you to transport heavy loads with ease. Whether you need to carry equipment, materials, or goods, the E-Transit Chassis Cab has you covered.

Versatile Configuration: Ford understands that businesses have unique needs. That's why this vehicle offers various configurations to suit your specific requirements, from wheelbase options to upfit possibilities.

Advanced Technology: Equipped with Ford's latest technology, the E-Transit Chassis Cab provides connectivity and safety features that enhance driver productivity and overall efficiency.
Specifications
To better understand the capabilities of the Ford E-Transit Chassis Cab, let's delve into its specifications:
Electric Powertrain
The heart of the E-Transit Chassis Cab is its electric powertrain. It boasts an electric motor that delivers impressive torque and acceleration. With a large battery capacity, you can expect a substantial driving range on a single charge, ensuring your business stays on the move without frequent stops for recharging.
Payload Capacity
One of the standout features of this vehicle is its remarkable payload capacity. The chassis cab can handle heavy loads, making it suitable for a wide range of commercial applications. Whether you're in construction, logistics, or any other industry that requires heavy hauling, the E-Transit Chassis Cab has the muscle you need.
Configurations
Flexibility is key for businesses, and the E-Transit Chassis Cab offers multiple configurations to meet your specific needs. You can choose from various wheelbase options, body styles, and upfit options, allowing you to customize the vehicle to your exact requirements. This adaptability ensures that the E-Transit Chassis Cab can seamlessly integrate into your existing fleet.
Technology and Safety
Ford has equipped this vehicle with cutting-edge technology to enhance both driver comfort and safety. Features such as advanced infotainment systems, driver-assistance tools, and connectivity options ensure that your drivers stay productive and your fleet stays secure.
Benefits of Choosing the Ford E-Transit Chassis Cab
Now that we've covered the specifications, let's explore the tangible benefits of selecting the E-Transit Chassis Cab for your business:
Cost Savings: With its all-electric powertrain, you'll experience significant savings on fuel costs. Moreover, reduced maintenance requirements mean fewer expenses over the life of the vehicle.

Environmental Responsibility: Embracing electric mobility is not just a cost-saving measure; it's also a commitment to reducing your carbon footprint. By choosing the E-Transit Chassis Cab, you contribute to a more sustainable future.

Enhanced Productivity: The advanced technology and connectivity features in the E-Transit Chassis Cab empower your drivers to work efficiently, improving overall productivity and customer satisfaction.

Customization: The ability to customize the vehicle's configuration means that it can adapt to your specific business needs, ensuring you get the most out of your investment.
Conclusion
In conclusion, the Ford E-Transit Chassis Cab is a game-changer for businesses looking to optimize their commercial fleet. Its electric powertrain, impressive payload capacity, versatile configurations, and advanced technology make it a standout choice in the market. By choosing this vehicle, you not only enhance your business's efficiency and productivity but also contribute to a greener, more sustainable future. Make the smart choice for your business today with the Ford E-Transit Chassis Cab.