Cityev Cityline 100 - IDC Price and Specs
Added to the EV Database on 19 October 2023
Share Cityev Cityline 100 - IDC
price (NEW) from:
1150,00
$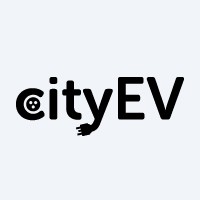 Cityev Cityline 100 - IDC Review ⚡
Technical Specifications, Price and Review on the new Cityev Cityline 100 - IDC.
Cityev Cityline 100 - IDC: An In-Depth Analysis
Crafted in the heart of the United Kingdom, the Cityev Cityline 100 - IDC emerges as a game-changer in the electric vehicle charging sphere.
Cityline 100 IDC: Smart Door Mounted Technology
One of the unique features of the Cityev Cityline 100 is its door-mounted design. This fast AC single-phase 7Kw charge point boasts not just aesthetics, but also utility. Designed for easy installation on column doors, it stands out for its convenience.
| | |
| --- | --- |
| manufactured in | United Kingdom |
| new from ($) | 1150 |
| power (kW) | 7 |
| voltage | 220 |
| rated current (A) | 32 |
| cable length | unknown |
| connector type | Type 1 and Type 2 |
| simultaneous charging | 1 |
| IP rating | 54 |
A Comprehensive Review: Cityev Cityline 100 - IDC Electric Vehicle Charger
Integrated Innovations: CityEV Safevolt™ and DC Block Technology
The Cityline 100 IDC is packed with CityEV's innovative Safevolt™ and DC block technology. With a 6mA DC block, this smart charger ensures safety, efficiency, and a seamless charging experience for electric vehicles.
Elexon-Approval and Payment Systems
Elexon has stamped its approval on the Cityline 100, highlighting its compliance with standards and quality. Whether you're opting for a simple plug 'n' charge system or a more sophisticated fob operation, the Cityline has you covered. Additionally, for users who prefer a digital approach, there's the optional payment system to consider, making the charging process smooth and hassle-free.
Adaptable Operation Modes
The versatility of the Cityline 100 IDC doesn't stop with its charging technology. Users can choose between plug-in easy operation or access control via a fob. Furthermore, for a modern touch, the charger can be paired and operated with the CityEV EVopencard® app.
Where Performance Meets Public Utility
Given its impressive specifications and smart features, the Cityline 100 smart charge point is not just ideal for personal use. Its design and capabilities make it perfect for commercial and public applications as well. Delivering fast AC charging at a full 32 amps, with a maximum of 7Kw, it promises to be a reliable choice for EV owners.
Final Thoughts
To conclude, the Cityev Cityline 100 - IDC is not just another charger in the market. It's a blend of innovation, safety, and convenience, manufactured by a trusted name, Cityev. For those seeking a top-tier electric vehicle charger that offers both functionality and sophistication, the Cityline 100 IDC is undeniably worth considering.