MENNEKES Wallbox AMTRON Compact 2.0 Price and Specs
Added to the EV Database on 19 October 2023
Share MENNEKES Wallbox AMTRON Compact 2.0
price (NEW) from:
620,00
$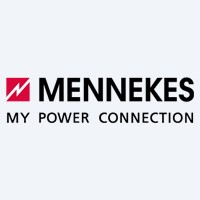 MENNEKES Wallbox AMTRON Compact 2.0 Review ⚡
Technical Specifications, Price and Review on the new MENNEKES Wallbox AMTRON Compact 2.0.
MENNEKES Wallbox AMTRON® Compact 2.0: A German-engineered Charging Marvel
MENNEKES Wallbox AMTRON® Compact 2.0 emerges from Germany's cradle of precision engineering, showcasing that excellence can be compact. Designed explicitly for discerning homeowners, this wallbox fuses sophistication with functionality, bridging the gap between innovative tech and daily utility.
Elevate Your Charging Experience: Unbeatable Price and Features
| | |
| --- | --- |
| manufactured in | Germany |
| new from ($) | 620 |
| power (kW) | 22 |
| voltage | 220 |
| rated current (A) | 32 |
| cable length | 7.5 |
| connector type | Type 2 |
| simultaneous charging | 2 |
| IP rating | 54 |
For a market price of $620, the MENNEKES Wallbox AMTRON® Compact 2.0 becomes an investment in your EV's future, promising durability, rapid charging, and user convenience.
Harnessing Power: Delving into the Technical Specifications
Power Output: An impressive 22 kW
Voltage: Standard 220V
Current Output: Robust 32A
Cable Length: Generous 7.5 meters for added convenience
Connector: Universal Type 2, catering to a wide range of EVs
Simultaneous Charging: Dual vehicle charging capability
Protection Level: IP54, suitable for both indoor and outdoor setups
Beyond the Basics: Distinctive Features Setting It Apart
Plug & Play Simplicity: No complex setups, just plug and juice up your vehicle.
Versatile Setups: Its IP54 rated design accommodates both indoor and outdoor installations, ensuring flexibility.
Universal Synergy: Effortless compatibility with the latest EVs, making the charging process a breeze.
Safety First: Equipped with residual current detection, this wallbox emphasizes user and vehicle safety.
Eco-aware Design: The wallbox's sleep mode consumes an incredibly low standby power (~1 W), underlining its commitment to sustainability.
Stay Informed: With its LED indicators, stay always updated on the charging status, even from a distance.
Neat & Tidy: The thoughtfully integrated cable management ensures the setup remains organized and hassle-free.
Crafting a Compact Charging Revolution: MENNEKES Wallbox AMTRON® Compact 2.0
The MENNEKES AMTRON® Compact 2.0 embodies the future of home charging solutions. Its compact design doesn't compromise on power or efficiency. Each feature has been meticulously crafted, bearing the user in mind, from its powerful charging capabilities to its organized design. It's more than just a charger; it's an experience, underscoring that sometimes, the best things indeed come in small packages.
Step into the future of EV charging with MENNEKES, where innovation is compacted into excellence.