Etrel INCH CORE Price and Specs
Added to the EV Database on 18 October 2023
Share Etrel INCH CORE
price (NEW) from:
1400,00
$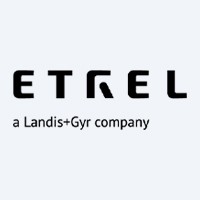 Technical Specifications, Price and Review on the new Etrel INCH CORE.
Etrel INCH CORE Charging Station: A Game-Changer for Electric Vehicle Enthusiasts
Are you ready to experience the future of home charging for your electric vehicle? Look no further than the Etrel INCH CORE Charging Station. In this review, we will explore the technical specifications, pricing details, and provide an in-depth analysis of the Etrel INCH CORE, proudly manufactured in Slovakia.
Unveiling the Etrel INCH CORE
The Etrel INCH CORE Charging Station is a testament to cutting-edge innovation and elegant aesthetics. 
| | |
| --- | --- |
| manufactured in | Slovakia |
| new from ($) | 1400 |
| power (kW) | 22 |
| voltage | 220 |
| rated current (A) | 32 |
| cable length | unknown |
| connector type | Type 2 |
| simultaneous charging | 1 |
| IP rating | 54 |
Tailored to meet the needs of today's electric vehicle enthusiasts, the INCH CORE redefines home charging with its compact yet powerful design. Built on the foundation of INCH's dedication to intelligent, grid-friendly charging, this device seamlessly blends advanced technology with a sleek appearance, ensuring swift and seamless charging for all electric vehicles.
Impressive Charging Power
The INCH CORE doesn't compromise when it comes to charging power. It offers impressive charging capabilities, allowing users to harness up to 7.4 kW (1 x 32 A) for single-phase charging or a robust 22 kW (3 x 32 A) for three-phase charging, which can be adjusted to your specific needs. This flexibility ensures that your electric vehicle charges efficiently, adapting to your unique requirements.
Versatile Connector Options
Whether you prefer a Type 2 socket or a tethered Type 2 charging cable, the INCH CORE provides you with versatile options to match your preferences and charging needs. This adaptability ensures that the charging station can accommodate a wide range of electric vehicles, making it a versatile choice for all EV owners.
Safety and Reliability
Safety and efficiency are at the forefront of the INCH CORE's design. With an IP56 rating and IK10 protection levels, this charging station stands as a fortress of reliability, safeguarding against environmental factors and physical impacts. Additionally, intricate electrical safeguards such as DC fault current sensors and PEN protection for the UK edition ensure that your charging experience is not only efficient but also secure.
Pricing
The Etrel INCH CORE Charging Station is available at a competitive starting price of $1400. Considering its advanced features, adaptability, and the peace of mind it provides through its safety measures, this investment is a wise choice for electric vehicle owners seeking a dependable charging solution.
Embrace the Future of Charging
In conclusion, the Etrel INCH CORE Charging Station is a game-changer for electric vehicle enthusiasts. Its combination of advanced technology, adaptability, safety features, and elegant design make it a top choice for those seeking a superior charging experience. By choosing the INCH CORE, you not only invest in a charging station but also embrace the future of electric vehicle charging. Elevate your charging experience and choose the Etrel INCH CORE today.