ENELION LUMINA Price and Specs
Added to the EV Database on 18 October 2023
Share ENELION LUMINA
price (NEW) from:
930,00
$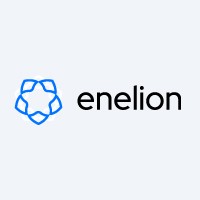 Technical Specifications, Price and Review on the new ENELION LUMINA.
ENELION LUMINA: Revolutionizing Electric Vehicle Charging
Are you ready to step into the future of electric vehicle charging? Meet the Enelion Lumina Charging Station, a groundbreaking innovation that redefines the way we charge electric vehicles. In this comprehensive review, we will explore the technical specifications, pricing details, and provide an in-depth analysis of the Enelion Lumina Premium, proudly manufactured in Poland.
Introducing the Enelion Lumina Premium
| | |
| --- | --- |
| manufactured in | Poland |
| new from ($) | 930 |
| power (kW) | 22 |
| voltage | 220 |
| rated current (A) | 32 |
| cable length | 5.2 |
| connector type | Type 2 |
| simultaneous charging | 1 |
| IP rating | 54 |
Lumina exemplifies a harmonious blend of aesthetics and precision engineering. Its sleek and minimalist design reflects uncompromising quality, available in a variety of colors and materials, including anodized aluminum in silver or black. This level of customization ensures that Lumina seamlessly complements your surroundings while making a bold statement about your commitment to sustainable transportation.
Effortless Installation
Installing the Enelion Lumina is a breeze, taking as little as 15 minutes. This swift setup process ensures minimal disruption while providing you with an efficient charging solution right at your fingertips.
Powerhouse Performance
Lumina isn't just about looks and ease of installation; it's a true powerhouse. It offers dynamic power balancing capabilities, allowing it to adapt to your specific system. Whether you have a single-phase or a three-phase TN system, Lumina can deliver a charging current of up to 7.4 kW at 32 A or an impressive 22 kW at 32 A, respectively. This flexibility ensures that your electric vehicle charges swiftly and efficiently, meeting your on-the-go needs.
The Enelion Lumina App
To enhance your charging experience, the Enelion Lumina comes with a dedicated app. With the Enelion Lumina App, you can effortlessly manage your charger, balance power consumption using the Enelion Energy Guard, and ensure seamless coordination between your home devices and EV charger. This user-centric approach empowers you to take control of your charging experience like never before.
Compact and Robust
Despite its remarkable capabilities, Lumina maintains a compact form factor. Its dimensions are designed for space efficiency while retaining robustness, ensuring a long-lasting and reliable charging solution for your electric vehicle. The inclusion of a 5.2-meter cable provides the flexibility you need to position your charger optimally.
Pricing
The Enelion Lumina Premium is available at a competitive starting price of $930. Considering its cutting-edge features, customization options, and the exceptional value it brings to electric vehicle owners, this investment is a wise choice for those seeking a superior charging experience.
Embrace the Future with Lumina
In conclusion, the Enelion Lumina Premium Charging Station is a beacon of innovation in the world of electric vehicle charging. Its adaptability, aesthetic appeal, power-packed performance, and user-centric features make it a top choice for EV enthusiasts. By choosing Lumina, you not only invest in a charging solution but also embrace the future of sustainable transportation. Elevate your electric vehicle charging experience and choose Lumina.